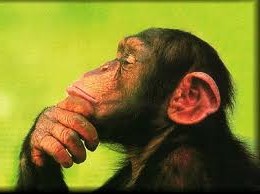 Notwithstanding my many other predictions as to what the future may hold for authors, I do believe the writing is on the wall for changes that will impact the way we plan and market our books.
As e-reader device capabilities increase, so will the expectations as to what constitutes a book. It may be that the time approaches when a book is more than words. As the devices become more capable  multimedia platforms, it will change the way authors craft and develop books.
In the short term, I believe the principal opportunities here will be in the areas of greatly improved interactivity and video features.
Improved interactivity in e-reader devices can take several forms:
Book Club Feature
Imagine a feature that would allow the purchaser of a book to join a group of other readers who have recently purchased the same book and that could facilitate an interactive discussion. Book clubs are great because the chances are that people will have different takes on the book. Some will see things others missed. Some will find meanings, nuance, foreshadowing, and plot elements that eluded others. The result could be more enthusiasm and more thoughtful, balanced reviews for books.
Reviews
What if there was a brief questionnaire at the end of your e-book? Just a few checkboxes to fill out asking about language, setting, characters, plot, dialogue, pacing, resolution. Suppose those items are then weighted and automatically translated into a star-rating of your book on every site where it is available. Perhaps the reader gets a bonus for filling it out—a discount on their next purchase, access to an author interview, or extras about the book. If readers did not have to go to so much trouble to write and post reviews, perhaps we'd get more reviews.
Subscription
Wouldn't it be nice for readers who like a book to be able to click one button at the end to subscribe to a notification for when the next book by that author is available? Maybe they get a discount when they subscribe. Maybe they want more than that though. Maybe they'd like to get the news feed from your blog or perhaps they'd like to follow you on Twitter or become a fan of your Facebook page. Wouldn't it be convenient if they could do all that right from their e-readers before life gets in the way and they forget? Do you think your book tours and speaking engagements might be better attended if everyone who has a copy of your book and subscribed to you is notified in advance?
Recommend
If a reader enjoys a book, it would be nice if they could press a button recommending that book to other friends—perhaps through an automatic interface with Facebook or Twitter. Maybe they'd like to recommend it to select friends or to everyone. The venues that sell your book will track these recommendations and make them available to you. It may even be that book recommendations will supplant star-ratings as a means of evaluating books. Wouldn't you like your book to appear on a most recommended list?
Access to the author
Did you ever finish a book and wish you could ask the author a question? E-readers of the future may have the technological capability to facilitate a more interactive relationship between readers and authors. Could a reader type a question into an e-reader and have that sent directly to your e-mail, from where you could respond directly? Perhaps live chat forums could be scheduled wherein you could answer questions from a number of fans at once.
Enhanced video capability will introduce many new possibilities for authors as well:
Dynamic Cover art
Let's face it, the static image of a book cover falls well short of exploiting the full potential of the digital medium. If billboards and roadsigns can be dynamic, so can your book cover. Maybe the cover art fades in and out with the pictures of different characters or scenes from the book. Why count on one single image to capture the eye of the browsing customer? Maybe your tag line alternates with review quotes. Since digital books don't have full book covers like print books, perhaps buttons can be added to let the prospective browser choose to read the author bio, book description or a full list of reviews.
Chapter vignettes
In the olden days, some top-quality books had plates at the beginning of each chapter, a drawing or picture that encapsulated the essence of what was about to come. The digital age can bring that back and make it even better with short video vignettes before each chapter that do the same thing. What's coming, the sword fight? The kiss? A hand turning a key? Give your reader a one second video clip to pique their interest.
Book Trailers for upcoming releases or other titles
Unless this is your first book, you might like a chance to show off some of your other titles. If you have trailers for those, why not give the reader an opportunity to see some of your first-class video trailers for other titles, or maybe one about to be released?
Ads
Book royalties are nice, but what if your book could make a little extra money on the side? If you could choose to advertise another book, a reading lamp, a new e-reader, or book retailer by simply adding a clickable image to the end of your book, would you do so? Maybe you'd get paid a set amount for the ad or maybe you'd be paid per click or by commission for purchases, but the opportunity will be there.
So, how might those things change the way you write? If the Florida Tourism Department or Harrah's Casino or Disneyland were willing to buy a nice ad at the end of your book if you could somehow incorporate them into the book as well, would you do that? Might you choose settings or events for future books based on prospective ad interest? When you write each chapter, might you think first of the video vignette? Both pre-production and post-production times may be affected with the addition of new features. Will it affect the amount of time you already have to write, or will the new features free up some of the time you currently spend in marketing your work?
The systemic effects of such changes could be very important. These features will drive the cost of producing a digital book upward. Unless the author has the software and the technological know-how to do all this on his or her own, much more than just editing and cover design will come into play for the production of an eBook. Those costs will be passed on to the consumer. The result will be that even though these books will not be sold for 99 cents, they will sell. Books that do not offer these enhanced features will fade into obscurity, as will the authors who are unable to adapt.
None of this means the written word will become unimportant. Neither does it mean awful books won't still be produced. It does mean that technology has put on her running shoes.  Whining about how it used to be will not change things one iota. Get ready to run along or be left behind.
*     *     *     *     *
Stephen Hise is an author and the Founder and Evil Mastermind of Indies Unlimited. For more information, please see the IU Bio page and his website: http://stephenhise.com/