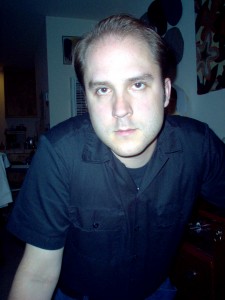 There was a time when all I wanted out of writing was to get the madness in my mind out. There are too many thoughts in there. A lot of them are not pleasant. So, I write and it somehow drains the bad ones out a little bit. Now, I write for lots of reasons, including money. But that brain drain is still important.
Someone who cares a lot about me questioned the logic of writing "dark" stories the other day. I love this person and respect their opinion. The argument was that, since I dabble in depression anyway, writing dark, bleak, sad, and sometimes depressing stories must be a bad idea.
I explained my reasoning. Catharthis. Writing the kinds of stories I write makes me feel better, not worse. And on and on.
But then I thought about it some more. And it is more complicated than that. For one thing, I don't consciously think, "I'm going to write a story about suicide." I just write and what comes out comes out.
Furthermore, I have absolutely no interest (aside from financial) in writing happy stories. Happy stories don't intrigue me. Super happy people don't really resonate with me. I am interested in the flaws and hidden parts of people. Luckily, there is a lot hidden even in the "happy" folks. So, I write about it. But again, it isn't a choice.
I suspect that there are a lot more people who are depressed or malfunctioning in some way than will readily admit it. I may be wrong, but I don't think so. I think everyone is screwed up in some way. It may be little, but it's there, and it is the part that interests me.
I have written happy stories. I also write articles and things that don't really have any particular 'emotion' attached to them. I write funny things sometimes. But when I put my fingers on the keyboard, unless I am specifically going for something light and happy, the words come out soaked in confusion and misery. Why?
Humans interest me. One of the things about being human that interests me the most is that the darker human emotions are considered troubling. Personally, denying them would be far more troubling for me.
I have been writing for a long time, and I have written a ton of stories. Maybe that is part of this whole thing. I don't sit down and decide to write a story about any certain thing. I don't plan out my novels. I start with one sentence and then the rest comes out…I have very little say in the matter when it comes right down to it.
I'm a pretty happy guy most of the time. As happy as most of us, I think. When I am not happy, I am really not happy, but that doesn't happen as much as you would think from reading my fiction. I don't dress all in black. I dress rather colorfully actually (pictures lie). I don't drink myself into a stupor every night. I don't want to die. I don't spend all my time obsessing about the pain in the world.
Maybe I'm wrong about all of this. All I know is that my brain runs the show, and I don't try to corral it – unless I am writing for money. When it wants to write a song, we write a song. When it starts a story, I am usually unaware of where it will end up. Maybe my brain knows. Could be.
A lot of my writing is self-therapy, I guess. And that is what concerned the aforementioned loved-one. People have trouble understanding that my mind spits out some pretty dark shit sometimes. People who don't know me don't care. They either like it or they don't. But for the people who know me, it can be troubling. I know this. I don't really know what I can do about it.
This is going to sound emo and pretentious, but I think the dark, frightened aspects of humanity are beautiful. The fragile egos and broken hearts. The regrets and shame and secrets. They are humanity and humanity is beautiful. Ugly and beautiful.
Maybe I'm crazy. If I am, I know that I am not alone. I want my wife to be happy. I want my daughter to be happy. I want myself to be happy. I do not want my writing to be happy because I want it to be true, and the truth is that there are many people suffering, dying, and living their lives in fear. The truly happy are a minority. I think.
It is not calculated. I know I have contradicted myself numerous times in this post. It's all about contradictions. I do write "light" stories. When I write about a man who is slogging through life and waiting to die, I am bringing the darkness to light. And that makes me happy. It all depends on how you look at it. Like so many things.