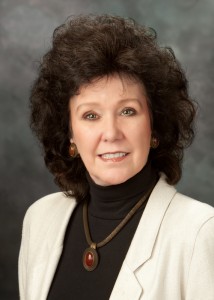 Like any industry, a writer's salary isn't immune to the uncertainties of a wobbly economy. While a diversified portfolio that includes such skills as ghostwriting, editing and consulting enables you to switch gears when your wellspring of regular publishing markets run dry, being able to attract media attention should be just as critical an element in your business plan. When prospective readers are exposed to the positive publicity your name and talents consistently generate, their reaction is going to be that your "celebrity" credentials make you an expert worth seeking out and that your book is a must-have for their shelves.
The question is, how do you become that media darling?
Unfortunately, the mindset many writers embrace in pursuing TV, radio and print promotion is, "I have a book to sell and I want you to help me do that." In other words, they're looking for a free "commercial" rather than packaging themselves as a media-worthy "event" that will appeal to the outlet's target demographic. Yes, they've decided they want to be a guest on a popular talk show, grace the pages of a magazine or have their latest project featured in the newspaper, but have they ever actually watched a few episodes, read any of the articles or familiarized themselves with the type of human interest stories the local reporters are covering?
Because each of these entities already has advertisers that are paying real money for their products to be seen, it's not in the media's best interests to provide you – the author – that very same platform for free. What they're looking for instead to fill their open slots are individuals that have not only positioned themselves as experts in topical, consumer-interest subjects but can also provide entertaining, informative, inspirational and/or memorable story segments with a tangible takeaway value for their core audience.
Your foray into this turf begins with making an inventory of every topic you've researched in conjunction with the book(s) you've written and, most importantly, those you feel you can talk about with passion and confidence. Let's say, for instance, that your novel is about a single mom who gets laid off from her job and has to figure out how to support her family. She has always dreamt about becoming a writer but was told all her life that this was a goal beyond her reach. As part of your research, you taught a writing workshop for a return-to-work program in your community. No doubt you came away with plenty of snapshot stories about the participants' struggles to reinvent themselves or perhaps addressed some of their misconceptions about the realities of getting published. Many of these elements then found their way into your plot, infusing it with a mix of poignancy and pragmatism that you knew would resonate with target readers.
After your book debuts, you happen to notice that the local press or TV station recently did a segment on the challenges of re-entering the workforce after raising a family, getting laid off or being retired. Given your existing kinship with this topic, your next step is to prepare an "elevator pitch" – a three-sentence email or a 45-second phone pitch to the appropriate reporter or editor. Your introduction, however, is not as a writer looking to drum up book sales but, rather, as an expert who can offer a fresh spin on a theme that already strikes a chord with the media and its followers. Your ability to deliver a timely, engaging segment that makes a reporter or editor's job easier will set in motion two positive outcomes: (1) curiosity on the part of readers/viewers to learn more about you and your book and (2) enthusiasm on the part of the media person to invite you back.
Be ever mindful of the fact that timing is everything. If you want to be featured in the local press, familiarize yourself with its production deadlines. Likewise with magazines which generally operate on long lead-times and often have themed issues as well. For phone pitches to specific TV reporters, leave a voicemail message prior to 8 a.m. (the start of the newsroom's morning assignments meeting.)
Always customize your pitches to media outlets. This includes learning names and titles, tracking the type of content they produce, responding quickly to requests for additional information, and always following up with a thank-you.
Nor should you overlook the ongoing media shout-outs for experts in free resources such as Reporter Connection (www.reporterconnection.com) and HARO (www.helpareporter.com). Whether it's for a book, magazine article or radio program, the requestors frequently include their participants' bio information and website links – an advantageous arrangement insofar as letting the world know who you are and what you have written.
____________
Christina Hamlett is an award-winning author, ghostwriter, media expert and professional script consultant. Her credits to date include 30 books, 146 stage plays, 5 optioned feature films, and squillions of articles and interviews that appear in trade publications throughout the world. Her latest release, Media Magnetism: How to Attract the Favorable Publicity You Want and Deserve, is targeted to authors, artists, entrepreneurs, nonprofits and business owners that want to learn how to work more effectively with today's media. You can learn more at her website at www.authorhamlett.com and at her Amazon.com Author's Page.