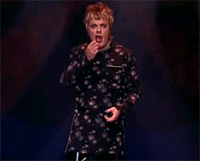 Who doesn't love to have their appetite whetted by a good movie teaser? Break out the popcorn! Well, a good book trailer video can have the same effect. So why not have your book's video trailer featured here, at Indies Unlimited, for free?
If you'd like to have your trailer featured, please query using the contact form here. Make sure to include a link to the trailer as well as a purchase link to your book on a verified retail site.
The Video Trailer Feature requires a 100 word book description to accompany the video. Include a link to YouTube so we can obtain the necessary HTML code. You can see an example HERE. Authors submitting a Video Trailer will have that book showcased in the IU store for one year. These features require a purchase link for Amazon, Smashwords, Barnes and Noble or some other mainstream outlet. Trailers should not have a run time in excess of 1:30 (90 seconds).