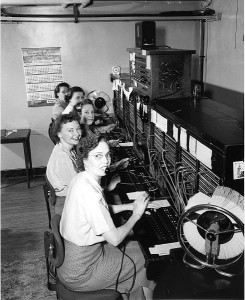 Hello, friends. I'd like to talk to you today about an epidemic that is sweeping through our community. It's called Indie Author Multiple Hat Syndrome (IAMHS).
The symptoms of this affliction include night sweats, bouts of rage, feelings of inadequacy, and an overwhelming desire to dump the whole project in the trash. The malady bears some similarity to multiple personality disorder, except that in cases of IAMHS, the discrete personalities come in four standard types.
We turn now to a case study for a more in-depth look at IAMHS. The subject of our case study is…yours truly.
The Writer: The descent into madness begins. The subject perceives herself to be, y'know, an okay writer. She has an idea for a book, and she drafts it, then edits and rewrites it, and conscripts friends and relatives into helping her polish it. Finally, it is time to publish it, and she decides to go indie.
The Art Director: The syndrome truly takes hold now, as the subject must devise a cover for her book. Our subject has described herself as having the artistic ability of a brick. She is also not wealthy. So this phase involves obsessive stalking of royalty-free stock photo websites and arcane discussions of the relative merits of Photoshop CS vs. GIMP. Then come long nights of muttering and screaming as the subject comes to realize that the commands in visual design programs are not written in any known language.
The Marketer: At last, a decent-looking book cover is appended to the manuscript and the whole thing is dumped into somebody's Meatgrinder. But the subject quickly realizes she cannot simply "publish it and readers will come"; she must actually get out there and sell it. That means forcing herself to schmooze with bloggers and other writers. For some sufferers, this is the worst sort of torture – akin to the sound of a screeching child at the grocery store – because writers, as a tribe, are introverts. The last thing they want to do is call attention to themselves. They would rather spend their time writing. Yet our subject must walk a fine line between ignoring book bloggers and abjectly begging them for a review. And she must smile and nod pleasantly at readers, even when they eviscerate her work with one-star reviews.
The Product: If our subject thought the Marketer phase of IAMHS was torture, she ain't seen nothing yet. Her absolute lowest point comes when she realizes that she is the thing she is selling. The Writer has become commodified. Suddenly she realizes that people want to see a picture of her, for no good reason she can think of. She is coached by the well-meaning as to what she should and shouldn't say in public ("don't give three-star reviews"; "don't be so outspoken on your blog"). All this makes her want to hide under her desk, but the Marketer, that tyrant, won't let her.
It's a relentless affliction, and there is no cure, although symptoms can be eased briefly by writing another book. But then the madness begins again.
So please, give what you can. Operators are standing by.