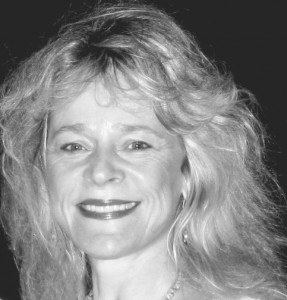 For the sake of simplicity, let's agree that authors who write fiction draw freely from their imaginations. Nonfiction writers are expected to deliver verifiable truths. We do not invent characters, events or dialog. Our task is to spill hard, cold, often ugly facts onto the page, framed in captivating paragraphs. Like novelists, we are storytellers engaged in a similar creative process, and what we write is filtered through our subjective perceptions.
Passion is the emotional component that drives the research. How we interpret information cannot be objective, no matter how hard we try to restrain influences that sway our points of view. Deeply held convictions influence the way our sentences are constructed, determine which resources will be brought forward to support our opinions, while at the same time we strive to keep the third person narrative consistently detached and trustworthy. After scouring every other author's tome on our topic, we must remain convinced that we have something utterly new to offer our readers. Otherwise, why bother to retell the story?
Indie nonfiction authors compete with academics whose advanced degrees imply expertise and whose credibility is supported by the university presses that often publish their work. We go the extra distance to prove that our completed homework is not only thorough, but meticulous. Although an Indie novelist might put exhaustive research into a backstory, there is no need to document that research or give credit to specific resources by inserting references into the text, linked to endnotes. This factor allows a novel to be produced using a minimal number of fonts, and to be uploaded for instant publication using basic templates or Mark Coker's Smashwords style guidelines.
The difficulties that come with a more complex layout include paying a professional to pour the Word document into the dreaded program, InDesign, which strips the original text of its most basic elements. Italicized words and punctuation marks are dropped, indents shift, quotation marks disappear; unless the layout designer is a perfectionist who will double and triple check the original manuscript, all hell breaks loose when the proofs come in. As newbies, we can only hope that the pros we choose to work with will deliver what they've promised.
When full color photographs, charts, maps and other graphics are added to any book, production and printing costs begin to skyrocket. Absorbing those costs for an Indie who hopes to break even becomes risky. EBook sales allow the possibility of gaining a profit, but unless the author is technologically skilled, the conversion process requires the additional cost of hiring another layout designer to handle two separate editions, ePub3 and KF8. Proofing those conversions becomes another nightmare, as new errors and formatting problems appear in every proof we receive. Working out those glitches may cost the author more than the original contract specifies.
Had I known that self-publishing a biography on a highly controversial figure would result in taking on these daunting tasks, would I do it over again? Yes, the rewards have already been reaped. My goal was not to become rich or famous, but to clarify certain truths about Joan of Arc's life story. My next nonfiction book will be far easier to publish, as it is a memoir without a single footnote or photograph to complicate the formatting process or drive up the expense of producing it.
As I contemplate releasing a revised edition of the biography, I welcome your suggestions, comments and referrals. I understand that CreateSpace does handle 300 dpi color images. While the majority of my total book sales come through Amazon, we also know that their products are being boycotted by an increasing number of other book sellers.
*     *     *     *     *
Marcia Quinn Noren is author of the nonfiction biography, Joan of Arc, The Mystic Legacy, which was published in November, 2011. A second edition will eventually follow. Her memoir, Sheets of White Linen is still in progress. An excerpt from the memoir, submitted for critique, was awarded "first place, nonfiction book" by the California Writer's Club. You can learn more about Marcia on her website and on her Amazon.com Author's Page.