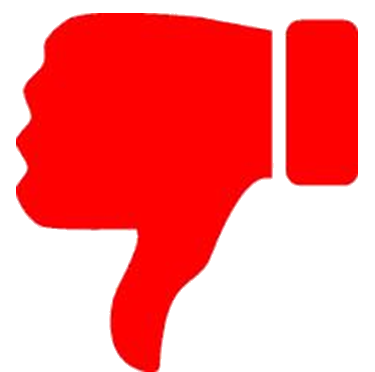 Really not sure why I'm writing a column today…I mean, it is the End of All Things, right?
Well, anyway, since the year is winding down maybe even if the planet isn't, it seems like an appropriate time for me to go back to the well I have gone to so many times before, and share with you some real one-star reviews on real books.
As always, I do so only as a gentle reminder that for every book ever written, somebody out there is gonna freakin' loathe it. And they are probably going to tell people so. Mark Twain, Tolstoy, Rowling, King, you, me – every author is at some point or another going to get that kick to the belly, and while it does stink, that's just the nature of the beast when you are putting stuff out there. So for the final time, here are a few honest comments on twelve of the Bestselling Books of 2012 (according to Amazon), gathered from some popular book review sites.
Oh, and the quality of the books on this list may or may not be judged as a sign the Apocalypse really is upon on us.
12. The Witness – Nora Roberts
"The best character in the book? Bert. I was more interested in the dog than Elizabeth/Liz/Abigale. And Brooks? Nothing of substance about him…he was just a horny guy."
11. 11th Hour – James Patterson
"Even by my generally low expectations for a Patterson novel, this was a bit lame. (No, I don't know why I read this series, either.)"
10. The Innocent – David Baldacci
"For the last several years, Baldacci's books have been my guilty pleasure summer beach reads. Sadly, his last two books were painful to get through. Not sure what happened, Baldacci, but your writing has gone to s___."
9. Defending Jacob – William Landay
"I'm very puzzled about all the positive hype surrounding this book. I suggest people save their time and instead just watch an episode of Law and Order. You will get the same lack of innovation, generic characters with cliche moments/emotions, mediocre writing, non-subtle red herrings, and the final last minute twist from most any tv courtroom dramas."
8. The Racketeer – John Grisham
"This was awful… I don't believe Grisham wrote it (I am an avid fan of his) It was "BORING" and non thrilling… If this was Grishams 1st book, I would probably never buy another."
7. Reflected in You – Sylvia Day
"There is a difference between a sexy. Dominate man, and an abusive a__hole. I just wish this new Fifty Shades-fueled trend would pick up on it."
6. The Marriage Bargain – Jennifer Probst
"Because I was looking for something more like 50 Shades, this book was a big disappointment."
5. No Easy Day: The Firsthand Account of the Mission That Killed Osama Bin Laden – Mark Owen
"I think some of my sophomore boys would like the tale of what it means to be a Seal, but the writing is below their level."
4. Bared to You – Sylvia Day
"I just couldn't finish this book and find myself very disappointed that Ms. Day created her own story based on the widely popular E.L. James book, "Fifty Shades of Grey." Sure, Christian Grey is now, "Gideon Cross" (I'm not a rocket scientist, but I figured out the initial exhange – along with changing "Ana" to "Eva.")"
3. The 50 Shades Trilogy – E.L James
"I'm not talking about the whips and chains – I'm in favor of people having consensual sexual relationships that suit their needs, and if that includes a little "kinky f*ckery," as Christian & Anastasia call it, who am I to object? I'm talking about the stalking, the distrust, the lying, the controlling. This is not a healthy, loving relationship, and I am sad and angry that we seem to have elevated it to the height of romance and allure."
2. Gone Girl – Gillian Flynn
"It is a skillfully wrought and exceedingly convoluted tale of the disintegration of a marriage between two utterly repellent people."
1. 50 Shades Freed – E.L James
"E.L. James has managed to create one of the most blatantly antagonistic sociopaths I've ever seen, yet women everywhere are gobbling it up like he's the best thing since the vibrator."