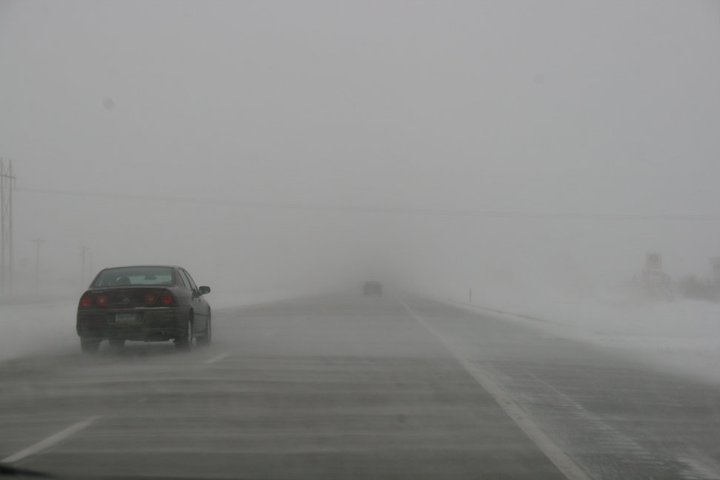 Ingram had followed her for thirty miles through this winter storm. He shouldn't have had to do it. She had refused police protection. This is what he'd been afraid of though. She had decided to run.
Suddenly, he became aware of the fact the vehicle he'd been following the last few miles was not hers. He had lost sight of her somewhere in the blowing snow.
Had she turned off? Was she farther ahead than he thought? Now he had to decide what to do. He had to act quickly. It might already be too late. Ingram knew he wasn't the only one following her.
In 250 words or less, tell us a story incorporating the elements in the picture. The 250 word limit will be strictly enforced.
Please keep language and subject matter to a PG-13 level.
Use the comment section below to submit your entry. Entries will be accepted until 5:00 PM Pacific Daylight Time on Tuesday, January 1st, 2013.
On Wednesday morning, we will open voting to the public with an online poll for the best writing entry accompanying the photo. Voting will be open until 5:00 PM Thursday.
On Friday morning, the winner will be recognized as we post the winning entry along with the picture as a feature. Best of luck to you all in your writing!
Entries only in the comment section. Other comments will be deleted.