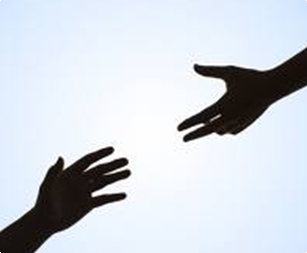 Some things never change. Need is ever-present and tragedy abundant. I am always struck by the great hearts of indie authors who rally to help others.
The instances of indie authors stepping forward to help others in times of pain and suffering are too numerous to mention in the span of a single post. Here are three great examples of active leadership:
Kourageous Kids Storybooks
Matthew and Danielle Drake started this project, which provides personalized storybooks for children with terminal illnesses, writing them as the heroes they really are. Danielle says, "There are a handful of us, and hundreds of kiddos needing books. Our backlog is in excess of 200 submissions at the moment. Please take a moment and share it with anyone you might know that would be interested. Thank you!" Learn more HERE.
Indie Authors for Hurricane Sandy Libraries
Our own K.S. Brooks formed a Facebook group for indie authors who want to donate copies of their print books to the libraries damaged by Hurricane Sandy. While most of these libraries are not prepared to receive donations at this time, once their doors are ready to open again, "Indie Authors for Hurricane Sandy Libraries" will serve as a focal point for sharing information about which libraries need what kinds of books.
K. S. Brooks has been in touch with libraries in the New Jersey area and right now, the problem is that these libraries do not have anywhere to store the donated books, so they can't accept donations (other than cash) at this time. The group welcomes authors willing to send paper copies of their books once the libraries are ready to accept them. The group also welcomes information about any other libraries or schools accepting book donations. Learn more HERE.
Fluoxetine no prescription
buy Bactroban cream online
Sandy Hook School Support Fund
Friend and author Catherine Mahoney brings this one to our attention. Following the tragedy of the school shootings in Newtown, Connecticut, authors and artists came together to create an anthology for the school funds. You can help by promoting the anthology on your blog or website. Learn more HERE.
---
Indies Unlimited does not endorse or recommend any specific charity or cause. We recommend due diligence on the part of anyone who chooses to participate in any fundraising event through donation of time, money, services, or material goods. Any such causes or activities featured here on the site are for the purposes of illustrating the involvement of specific members of the indie community and are presented for informational purposes only.
Buy Neurontin online