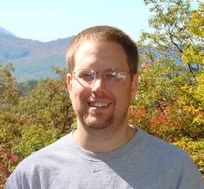 Guest post
by Mark Hamner
I learned a lot from my first foray into novel writing, to say the least. Most of these various lessons were, I hate to say, learned the hard way. Let's take a look at two of my…learning opportunities…in the hope they may help some new writer somewhere to avoid the mistakes I made the first time out.
The most glaring mistake I made during the creation of my first novel, Echo's Remnant, was not taking the time to learn the standard word count range for my genre. My Echo Chronicles series is targeted toward a young adult audience, but I really had no idea what that meant when I started out, other than the fact that it was going to be a fast-paced, character-centric story, with a protagonist in his late teens. What I didn't know is that each genre has a generally accepted word count range. Depending on what you read, the typical YA range is 60,000 – 85,000 words, give or take. Well, when I dove into writing my book I was still going by the remarkably inaccurate metric of page count. Of course, I was typing in 10-point Arial with really wide margins. When I was done, and after I converted my manuscript into standard print format margins, font-size, spacing, etc., I had a 750 page novel that clocked in at about 180,000 words. That's right: I had a 180,000 word YA novel – from a first-time author. The good news is that I was able to find a good stopping point and spawn the second book in the series. I know there is some debate over book lengths, but I believe people come to a genre with certain expectations. Plus, as a new author, it's important to give your audience something they can digest easily in order to build their trust before you ask them to read more. Once you become more well-known, you can bend or even break the rules a bit, because your audience trusts your work. There's a ton of material out on the web about standard lengths, word counts, page calculation formulas, etc. I recommend checking into that before you start writing so you have a general idea of your target. Now, don't get me wrong: I'm not at all saying sacrifice your story to stay within an arbitrary word count, but do know that it does matter.
Another area where I would have benefited from a quick review of the rules of the road, so to speak, was in the domain of the standard rules and conventions of writing. Now, having started writing in my mid-thirties, when I had been out of college for…ahem, quite some time…I thought I knew how to write. I had always done very well in writing in school. So I sat down and typed out my 180,000 word YA novel. Then, when I was editing, I went back and reviewed the rules of writing. I should have, as Willy Wonka taught us, scratched that and reversed it. There was so much I got wrong – nothing huge, but little things, like the proper way to indicate an action taken mid-dialogue, or the standards for writing numbers. It turned out I didn't remember as much as I thought I did. Fortunately, I caught these errors before the book went out, but it added a lot of work on the back end that could have been avoided by a little up-front pre-reading. I urge new writers to take a moment to re-familiarize yourself with the basics; it can really save you time later! Will the average reader toss your book across the room because you used a hyphen when you should have used a semi-colon? Probably not. But, in my opinion, taking the time to make your work as professional as possible is a good way to show pride in what you do and show respect for your audience.
These are just two of the mistakes I made during my first draft of my first novel. I'd love to hear any tips you may have for first time authors! (For some fresh-squeezed advice for newbies from the IU Staff, please check out Laurie Boris' article from last week here – The Editors.)
---
Mark Hamner is the author of The Echo Chronicles series, an independently published young-adult post-apocalyptic series. The first two books in the four-part series, Echo's Remnant and Empire's Rise, are available now. Mark lives in Louisville, Kentucky, with his wife and daughter. For more about Mark, you can visit his website and his Amazon.com Author's page.