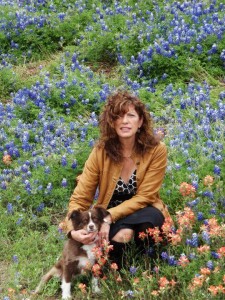 Lara Reznik, a native New Yorker, attended college at the University of New Mexico. As an English major, Lara studied under esteemed authors Rudolfo Anaya and the late Tony Hillerman and attended a summer program at the prestigious Iowa Writers Workshop. Ambidextrous from birth, she preferred her right-brained creative side, but discovered she could make a better living with her left-brain skills, so entered the I.T. field in 1985.
Lara launched her debut novel, The Girl From Long Guyland, on Amazon on Nov 8th, 2012. The novel consistently ranked the #1 spot in both Suspense and Contemporary Fiction, and ranked #4 overall kindle books during it's Amazon kindle select promotional free days in November 2012. In addition to her novels, Lara has written and optioned three screenplays that have garnered semifinalist and finalist wins in the Austin Heart of Film, Southwest Writers, TV Writer, Chesterfield and Writer's Digest contests.
Currently, Lara is working on a new novel based on her screenplay, The M&M Boys. Learn more about Lara from her website. You can also find her on Facebook.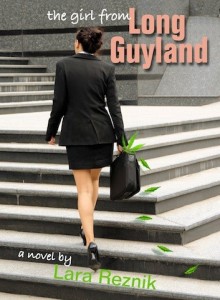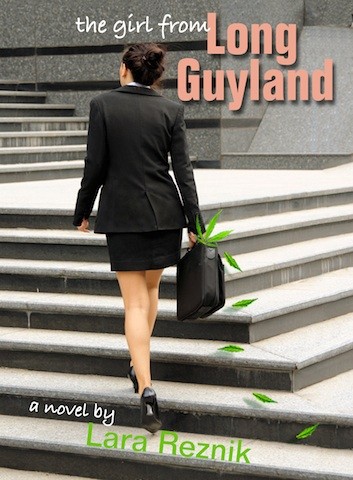 The Girl from Long Guyland
by Lara Reznik
Available from Amazon.

MEMOIR MEETS THRILLER:
Laila Levin enjoys a successful marriage and a thriving career as an I.T. executive in Austin, Texas, but she can't quite shake her lifelong sense of not truly belonging anywhere.
When her company announces a major layoff, Laila finds herself caught between an unscrupulous CEO and her promiscuous boss. Then news of her college roommate's suicide stirs up a dark secret involving three devious friends from her past. One has betrayed a vow, another wants to rekindle their romance, and the third is out for revenge.
Suddenly for Laila, it's 1969 again. She's only seventeen, and she's left her sheltered home in Long Island for college in Connecticut. Amid protests of the Vietnam War, she gets swept up in a deceptive love triangle with two locals and initiated into their unethical hippie family. Too late she realizes her search to belong has led to tragedy.
Laila must now juggle the demands of her perplexed husband and her baby boomer past forcing her to make choices that endanger her survival and challenge her conscience.
She learns that the lines between right and wrong are often blurred, and sometimes you have to risk everything to be true to yourself.
"In Reznik's debut novel, a woman confronts long-buried secrets when an old college friend commits suicide. . . . While effective as a page turner, the novel also tells a timeless, universal tale of a woman's journey toward self-acceptance. An exciting tale of past crimes and dangerous friendships." –Kirkus Reviews
★★★★★ "I love a mystery and I love stories about the late 60's/early 70's and this book has both! Really fun read." –Barbara Gaines, Executive Producer, The Late Show with David Letterman