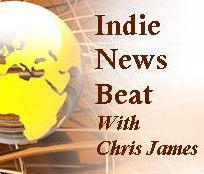 Our first stop this edition is at Publishers Weekly, and their report on the highly-trailed "Author (R)evolution Day" earlier this month. That rather pretentious title at once makes me suspicious, and I didn't have to read far before slamming into a trite platitude. Step forward Kobo's Mark Lefebvre with this message for struggling, self-published authors: "Don't wonder how you will get discovered – think about what you are going to do to deserve being discovered." Yeah, thanks. And the conclusion? That we have to adapt to changing social media, and of course we shouldn't forget the importance of word-of-mouth recommendations. Really, Holmes, you astound me.
Later, Rob Eagar of Wildfire Marketing championed "the power of free", although with a twist: not the free books Amazon lets you give away, but with an emphasis on giving away, say, the first 30% of a book to everyone you know, to get word of mouth going about the rest of the book. Obviously, as this strategy worked for one author, whose book went on to spend 30 weeks on the NYT bestseller list, it has immediately become the latest bandwagon. Such new strategies might also work for other authors, but how many new pulp-erotica stars have there been since EL James? Similarly, there can be no doubt that thousands of authors are now publishing their stories in serial installments, because it worked so well for Hugh Howey. Perhaps it will also work for some of them, although it's often the case that the more people jump on a bandwagon, the sooner its wheels fall off.
Nevertheless, when I read about super-exciting, cutting-edge conferences like this, I believe that the attendance fee would be better spent on editorial services and an impressive cover for your next book (you can always read about the conferences later).
Elsewhere, there's been a sudden change of heart at the US Department of Justice. This story on digitalbookworld reports that the DoJ has announced it is "no longer looking into" the Penguin/Random House merger. The announcement did not give any reasoning, and the DoJ's press release said simply that the matter is closed. As the article points out, given how the DoJ have been behaving the last couple of years, this sudden removal of a major barrier to the merger is a surprise.
The merger still has to get antitrust clearance in Europe and Canada, but owners Pearson and Bertelsmann put out a statement which sounds like all the clearances are a mere formality. On the back of the DoJ's move, they're probably right, and the merger will likely complete in the second half of 2013. Then, two of the largest publishing companies in the world will become the largest publishing company in the world, which must be good for free market competition. Probably.
Finally this edition, for an occupation that involves creating people, scenes and events primarily with words, being an Indie Author means having to deal with an awful lot of numbers. From our word counts to making sure our chapters are numbered sequentially, then on to rankings, sales and that PayPal account balance which will just about cover one beer and a straw to make it last, numbers can provoke a greater emotional reaction in us than the most carefully crafted scene.
Recently I stumbled across this graphic, which gives a whole slough of numbers when comparing traditional publishing with self-publishing. Although the site posted the graphic this month, it took me a moment to realise that the data it gives are two years old. It's still an interesting comparison between the two types of publishing, and the figures appear to be fully sourced. But look again, and see how quaint the text reads just a couple of years later. At the end, the graphic gives forecasts for various platform sales by 2013, and I wonder how accurate they've turned out to be.