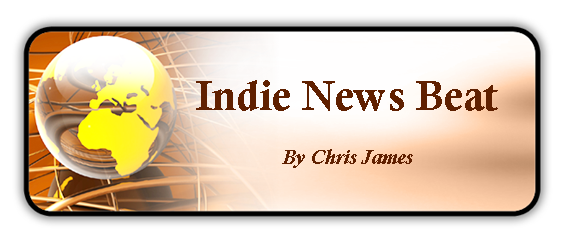 Is Amazon about to create a used e-book market?
If you enjoyed giving your books away on free days in KDP Select, then you're going to love Amazon's next idea: to allow copies of "used" e-books to be bought and sold second hand, as with physical books.
More buying options
Currently, if an author has an e-book for sale on Amazon at, for example, $2.99, a potential purchaser has to pay that amount. However, if Amazon implements its plan, the e-book's product page will feature a new, used buying option, for example for $0.01, so the purchaser can get a "used" copy which, as it is no more than a stream of electronic data, will be in exactly the same condition as a "new" copy. Amazon will make sure this happens, because it will email previous purchasers of an e-book asking them if they've finished with their copy, and offering to take it off their hands.
It doesn't take a genius to see where this will lead, and it doesn't take a cynic to understand what this means for content creators.
More consumer choice
Amazon's used e-book market is of course great news for consumers, as innumerable bargains will become available very quickly. Readers won't have to wait for free days on KDP Select, since the used e-book market will make KDP Select irrelevant anyway. This will also go some way to resolving the DRM issue, because Amazon's used e-book market will reduce the value of all digital versions of works of fiction to only a fraction above zero, thus obviating any need to protect against piracy.
Consumers in the digital age have already become used to getting stuff for free, and Amazon's used e-book market provides an argument that KDP Select can now be seen as a testing ground, to find out how far authors were prepared to go to gain a readership. For content creators, the word "free" could be about to become an obligation rather than a choice.
When "used" becomes the new "new"
Used physical goods are not the same as digital content. If you decide to buy a used paperback, you accept that the spine will be broken, pages will be bent and creased, and cover colour may have faded; that's the risk inherent in getting something cheaper. An e-book can't be deemed "used" in any sense of the word, because its quality does not and cannot degrade in a similar manner. Thus, the value of a "used" e-book absolutely has to be the same as the value of an "unused" e-book. But if Amazon takes back copies of an author's e-book from existing readers, it will then be free to decide exactly what that content is worth – not the author.
In effect, not only will this take pricing strategy out of the hands of content creators, it must force the prices for e-books close to zero because of saturation in the fiction market.
Current situation
Amazon received a patent to create its used e-book market in January. However, this story on digitalbookworld.com reported a few days ago that Apple has also filed a similar patent to establish a "marketplace for used e-books" (it goes without saying that other e-book retailers will be obliged to match Amazon's and Apple's initiative at once). Also in the last few days, The New York Times reported the president of a tech consulting firm who confirmed that the technology to create a used e-book market is now in place. His quote included the rather sheepish admission that while this development will be great for consumers, "Over the long term, it could seriously reduce creators' incentive to create." No, really?
From the current news stories, it appears that all eyes are on the Capitol Records vs. ReDigi.com case, which centres on ReDigi allowing consumers to re-sell their "pre-owned" digital content. Although the case relates to the re-selling of songs, the result will apply equally to e-books. Capitol Records is suing ReDigi by claiming that purchasing a licence for a digital song file only gives the purchaser the right to use it, not sell it on, while ReDigi is claiming that the first sale doctrine applies, and the purchaser is free sell what they then own.
If Capitol Records wins, it may give Amazon pause for thought, possibly to refine whatever used e-book market model it is currently planning. But if ReDigi wins, then there will certainly be no barrier to digital content being regarded as "owned" by the consumer, and thus treated as "used" in the meaning of a physical object.
What next?
While at this stage measured extrapolation would be more helpful than wild speculation, it is difficult to see how the used e-book market is not going to happen. With the deft marketing for which Amazon is renowned, it will be delighted to allow consumers to believe that a "used" e-book is somehow different from – and worth less than – a "new" e-book, and will work hard to belittle and dismiss claims to the contrary. The popular press, we can expect, will welcome the development as a victory for consumers, with scant regard to how pyrrhic the victory may turn out to be. Traditional publishers will be hit as badly as Independent Authors, but are unlikely to gain much popular sympathy given how they've overpriced the e-book versions of their own titles to date.
In summary, Amazon will lead the way by doing what it's always done: delivering the best value for its customers, which is how it became the largest online retailer in the first place. If it creates a used e-book market, then I believe the time will soon come when Independent Authors will look back at KDP Select with wistful reminiscence, when they used to enjoy the luxury of choosing whether to give their books away for free, before Amazon took that choice away.