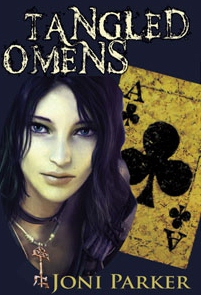 Today we have a sneak peek from the epic fantasy novel by Joni Parker: Tangled Omens.
The second novel in the Seaward Isle Saga finds the young female warrior, Lady Alexin, assigned the mission of tracking a pirate spy. Alex's adventures continue as she is drawn deeper into the mysteries of Seaward Isle and in her new role as a Tracker, she will experience new aspects of her own gifts bestowed on her by her Titan and Elf ancestors.
Tangled Omens is available from Amazon, Amazon UK, Smashwords, and Barnes & Noble.
Here is an excerpt from Tangled Omens…