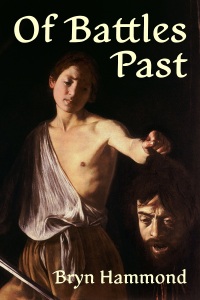 Today we have a sneak peek from author Bryn Hammond's novel, Of Battles Past.
China has executed Ambaghai, the Mongols' khan, on a hurdle with donkey ears and tail from the theatre, in mockery of the horse peoples of the steppe. It cries for hachi.'Hachi means that which is owed, or felt due. It can mean an act of humanity. It can mean vengeance. It meant justice.'
The Mongols go to war for Ambaghai's hachi, in a century when no steppe people is fit to tackle China. They believe battles are won by the just, and the size differential doesn't bother them. They are wrong, but the Mongol God comforts them with an omen. Temujin, the baby of that battle day, has in his hand his people's future victory.
The Chinese have crossbows, but the Mongols have belief.
Of Battles Past is available from Amazon.com, Amazon UK, and Smashwords.
Here is an excerpt from Of Battles Past… Continue reading "Sneak Peek: Of Battles Past"