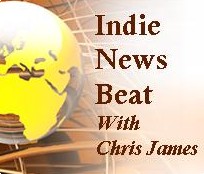 Sometimes it feels like the publishing industry is besieged with scam artists and con merchants, eager to part the unwary storyteller from their cash with promises of quality and exposure. Crafted with not an once of substance, these promises seduce the writer into believing that their novel is special, and that against all evidence to the contrary, their novel will sell by the bucket-load. Once an Indie Author has been around the block, however, it becomes easy to go too far down the road of cynicism, and respond to every new opportunity with the worn refrain: "What's the catch?"
Thus, our first stop in this edition of Indie News Beat is this story on The Bookseller, which reports that unpublished authors will be given a shot at pitching their work to agents at next month's London Book Fair. On offer is a 15-minute spot, predictably called "The LitFactor Pitch", to talk directly to one of several London literary agents and "receive advice on style, content and presentation."
The article claims that the 15-minute slots are offered free of charge, on a first-come, first-served basis, but I think it's worth noting that this "AuthorLounge" agent meet-up will be curated by a marketing outfit called Authoright, whose website shows that it's the marketing arm of Authonomy. You can see a pattern in their word formation there, can't you? So, if you're in AuthoLondon next Authomonth, from 15th to 17th, and you feel like putting your best authowork in front of some experienced agents, it could be the thing for you, even if the agents end up telling you that your authobook is a steaming pile of authomanure, because you didn't publish with Authonomy.
Elsewhere in the news, Amazon has upset even more people by making a "land-grab" for new domain names. As part of the long-awaited expansion of the web's addressing scheme, new, top-level domains (TLDs) will shortly become available. This story on eWeek explains that Amazon is leading the pack to take control of addresses ending in ".book", ".read" and ".author".
As the story points out, this is not how TLDs are supposed to be used, and the Internet Corporation for Assigned Names and Numbers (ICANN) has been besieged by other market players with demands to prevent Amazon gaining control of these TLDs. Barnes and Noble wrote a letter to ICANN claiming that the result would be "disastrous", and that "placing such generic domains in private hands is plainly anti-competitive, allowing already dominant, well-capitalized companies to expand and entrench their market power. The potential for abuse seems limitless."
They do make a strong case: ICANN itself describes one of its key responsibilities as "introducing and promoting competition in the registration of domain names." The point here is that TLDs fall into two groups: closed brand names (e.g. ".amazon", ".gap"), and generic names. As the Barnes and Noble letter points out, Amazon disregarded ICANN's guidelines to make a grab for generic TLDs which, if granted, will mean that no one will be able to register a second-level domain without Amazon's permission.
Amazon isn't the only giant swishing its gnarled hands to snatch at bright and pretty things, as Google has applied for ownership of 101 TLDs, including ".dog", ".baby" and ".kid" Now that the period for lodging objections with ICANN has closed, we have to wait and see on whose side ICANN comes down. Watch this space.