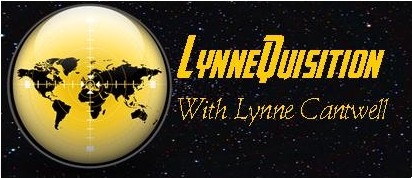 Be honest: who among us indies hasn't fantasized about having the sort of publishing success that E.L. James has had? Say what you will about 50 Shades of Grey, the woman knows how to sell books. What's her secret? Here with the inside scoop is Donna Huber, marketing professional, author of Secrets to a Successful Blog Tour, and book blogger at Girl Who Reads.
Donna, thanks very much for taking a seat in the comfy chair and submitting to this LynneQuisition. First…well, I have to ask: How did you end up working with E.L. James?
Donna: I was working as the marketing manager for the publishing house that first published the Fifty Shades trilogy.
Lynne: How cool is that? And is there anything about her marketing efforts that indies ought to take to heart? We'd all love to be as successful as her, obviously.
Donna: There were two big things that set her apart from most other indie authors. One, she had a huge fan base before the books were released to the mainstream. She wrote online. I know indie authors are all worried about their ideas being stolen. But the fact is an idea is not protected by copyright. However, an author's actual words are, even when published online. An author blog could be used, but I think authors might want to consider larger sites like FictionPress.com and Wattpad. They have built the audience for you.
I wrote most of the content in my ebook Secrets to a Successful Blog Tour on my blog before I ever published it as an ebook.
But writing online alone won't bring success. She didn't just have readers, she had fans. What makes a reader a fan? Interaction. Authors do not think about building up their fan base prior to publishing their first book. And even after publishing their book, some fail to interact with their readers. Authors need to talk to their readers on Facebook and Twitter as individuals. If your feeds are all automated links from Triberr and buy-my-book messages, then you need to rethink your social media strategy.
Lynne: Interesting. I think I need to look into Wattpad more seriously…. Anyway, sorry. How did you get started book blogging?
Donna: I started Girl Who Reads as an experiment. I am a hands-on learner and I wanted to better understand what the bloggers I was pitching books to needed. Also, as marketing manager I was helping the authors establish their own blogs.
Lynne: And it looks like the experiment has been successful. I'm sure you have your share of horror stories about badly-behaving authors – but let's not go there. Instead, maybe you could talk about the best way to approach a blogger about a review.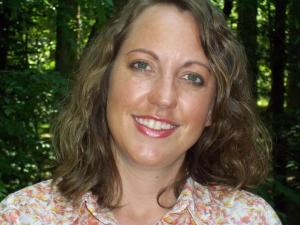 Donna: The best way to approach a blogger is to be a professional. If a blogger has a review policy, be sure to read it. You will often find everything you need to know to make a successful pitch to that blogger in their review policy.
Bloggers are busy people so make sure the most important information is in the first few lines of your email. Also, make sure you include enough information so the blogger can make a decision. Just sending a link to your book on Amazon does not help me. I have had authors send emails stating, "I would like you to review my book. Here's the link to it on Amazon." What is more helpful is telling the blogger the genre of the book, a comparison to other books that may be known to the blogger, and a short summary. You want the blogger to read your pitch and say, "Wow, that sounds like a great book, I must read it."
Lynne: I know Girl Who Reads also accepts guest posts. What kinds of topics do you look for?
Donna: My readers love hearing directly from the authors. The posts that do the best are ones that offer "behind the scenes" information. If you look at the most popular post ever on my blog, it's a guest post by Katie Robison, about characters having to be cut out of the novel. The second most popular post ever is also a guest post. Sylvain Reynard discussed the themes that run through his books and the impact another book had on his perception of these themes.
My readers also like to get to know the author. Sharing personal stories and fun facts can go over well.
In addition to the reviews and guest posts, I also write a weekly tips posts. They cover just about anything that would be useful to bloggers and authors. I'm also open to suggestions for future tip topics.
Lynne: Great to hear. Guys, get your thinking caps on and submit your ideas to Donna. And Donna, thanks again for being here.