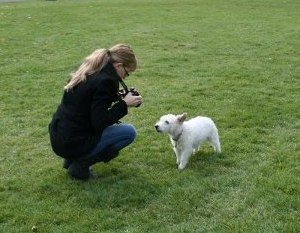 Now, now, Indies Unlimited is "Safe for Work." Goodness no, I'm not talking about secret sex tapes or video from the hidden camera in the ladies' locker room. I don't want to talk about this anymore.
I do want to talk about book trailer videos. Those are for your book. Let's stay on topic here, shall we?
Why have a video trailer? Really, now – a video trailer is like a commercial for your book. It's a multimedia bubble-gum for the eyes attempt at getting someone interested enough to purchase your book. Some potential customers like static magazine ads, some like flash, color and motion. Magazine ads cost money. Making your own video trailer costs you only time. We've had posts here on IU explaining how to make a trailer on xtranormal.com and Animoto. Take the time to read those. Animoto is an amazing tool and has a much shorter learning curve than xtranormal. I've made trailers using both and in my humble opinion, Animoto's where it's at. Read the tutorial. Trust me.
So, now you've made your video trailer. Congratulations! I'm sorry, what? What do you do with it now? That all depends on how ambitious you are. Here are my recommendations.
MINIMUM TRAILER USAGE
Post your video to:
Your YouTube Channel  (set up a channel if you don't have one)
Your book's web page (example here)
Your Amazon.com Author Central page (example here) If you haven't made your Author Central page yet, hop to it! Here's a tutorial for that.
Your Author or Book Facebook Page
Your Blog
And don't forget to tweet it.
ENTHUSIASTIC TRAILER USAGE
Here's a list of sites which specifically feature book trailer videos:
WHOLE HOG TRAILER USAGE
These sites are for photos and videos, or host videos, and it's one more place people can access your stuff, if they're browsing.
metacafe.com
dailymotion.com
webshots.com
flickr
Pinterest
These sites offer video trailer "contests" which will bring you some exposure.
The New Covey Trailer Awards
Indies Unlimited
Sassy Brit/Alternative Reads (not easy to find – uncertain if they still do this. But they do have a "trailer swap" page)
So there you have it. Each time you release a new book trailer video, those are your options for spreading the word. Do you know of others? Please post them in the comments below. And no, I didn't include MySpace, but if you're still on it, go for it. Now go forth and conquer the book trailer video world. Because tomorrow we're having a trailer YouTube like-fest. What could be better, right?