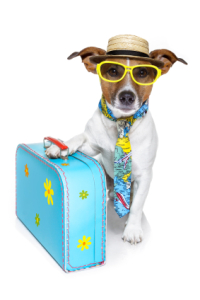 Maybe people have been telling you that a blog tour (or virtual blog tour, or VBT, not to be confused with VPL, an affliction from the '70s solved by some very clever but uncomfortable pantyhose) is great way to launch your book. Some would be glad to arrange one for you and charge you for the privilege. But is the marketing budget for your book release a little…what, you don't have a marketing budget? You spent your marketing budget at the actual market, buying food and uncomfortable pantyhose? No problem. You can pull together a whiz-bang blogging adventure for next to nothing and get yourself a lot of eyeballs and buzz. I did it for my first book. I didn't rack up gangbuster sales, but I got my name out and met some great people who were happy to help when the next book came out. All it took was a little time and effort. You have some of that, right? Okay, pour yourself a cup of coffee and let's go.
1. To the calendars! The best time to start planning your book tour is a few months before your launch. Yes, I said months. Many bloggers—especially if they're dedicated book bloggers with lots of traffic—need that lead time to schedule you. Start by roughing out a two-week window for your tour (you may want a shorter tour, depending), which should start AFTER your book goes live, and NOT before. Nothing says, "lost opportunity" like a promotion post without an active sales link.
2. Identify prospects. If you have a lot of book-blogging friends who can't wait to feature you and your brand-spanking-new cowpunk-zombie-mystery-paranormal-romantic thriller, bonus. Drop them a note on Facetwit and ask for a date. No, not that kind of date. Unless you like that sort of thing. If you're just beginning or don't have a lot of blogging contacts, here are your two new best friends: Google and Technorati. For example, a Google search on "book blogs" and "paranormal romance" yields dozens of potential prospects. Or go to an aggregated list. Here's a good one for indies. Technorati.com lets you search for blogs by category and highest traffic. Also, keep your eyes open when you're cruising around social media. There are book bloggers everywhere, and many feature indie writers.
3. Go shopping. Get another cup of coffee and check out some of these blogs. See what you like. See what looks like a good fit. Many book bloggers will have a page dedicated to previous posts, so you can see what they like to feature. And read their submission requirements. They are quite clear about what they want—and don't.
4. Get to know your prospects. Once you've narrowed your choices into a target list of about ten to twenty blogs, get to know the bloggers a little better. Not in a creepy, stalker-ish kind of way. But read a few posts. Make some thoughtful comments. Subscribe to them, if you want.
5. Drop them a (professional) note. Query the bloggers you've chosen, asking for a guest post slot, along with a brief summary of your book and your tentative date range. It may take a while for some bloggers to answer. Be patient.
6. Meanwhile, prep your content. Once you get the green light, pop the date into your calendar and ask your host if he or she has a content preference. Some will want to run an interview and will send you sample questions, which will be transmogrified into something that sounds like YOU ARE ACTUALLY IN THEIR LIVING ROOMS. Others may leave the content up to you. You've learned from KS Brooks to put your book promo material in an easily accessible folder on your desktop. Into this, consider adding a couple of interviews, a "behind-the scenes" article about your book, an excerpt, and if you have one, your trailer. Make your host's life easier by sending your material in one e-mail way ahead of schedule. Avoid potential problems by dropping a quick note to each of your hosts a few days ahead of your slot, to verify that they've received your content and everything's cool. This is also a good time to put out a teaser or two on your social media of choice. Sometimes offering a giveaway is a good incentive for people to visit during the tour. Most recommend giving away something besides your book. Or your spouse.
7. Enjoy the show. On the day your post goes live, spread that URL around. Ask your posse to drop by and leave comments. Check in frequently to engage commenters and keep the discussion going.
8. Don't forget to thank your hosts. You want to be invited back for your next book, right?