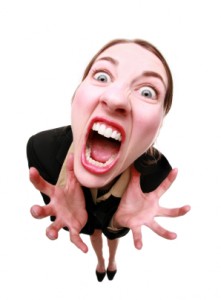 I am proud to call myself a self-published author.
To me, it rings of all the other "self" words I've been raised since childhood by independently minded parents to admire: self-determined, self-aware, self-starter, self-employed, self-made, self-centered, self-abusive…wait. Not that last two as much.
So why did this recent situation cause me to cringe? I'm at lunch with a colleague, a totally darling woman, and one of her friends joins us. Colleague introduces me to her friend as a "self-published" author. Seriously, I can hear the air quotes in her voice.
Wow. Suddenly I felt about six inches high.
Friend of colleague starts with the typical questions about what I write, and I mumble through some answers, afraid that because of my new reduced stature, she won't hear me.
Colleague really is a darling woman, so I don't blame her a bit. But maybe because I work part-time at a college, "self-published" has a more diminished meaning than it does in the real world. That because a governing body—much like the bodies that define the curricula of the English department—has not given me their seal of literary authenticity, I am relegated to the world of the air quote and the patronizing gaze.
You need quite the rigid spine in this business. From bookstore owners who decline to shelve you, to hearing crickets when you open your sales reports, to always having to explain yourself at parties, it's far too easy to give in to these attitudes.
And speaking of those parties, the holidays are upon us, where, unless you seal yourself in your home (seriously, I'm thinking of doing this—can anyone find me a deal on a whole mess of caulk?), you may be at a gathering, either with people who don't know you or those who might mean well but don't understand you. You may be asked a variety of rude or just plain stupid questions about what you do with your time.
So over the holidays, when you get these questions, here are a few creative ways to answer. Please note that this works best if you never intend to see these people again or ever want them to buy your books.
Q: Self-published, huh? Have you written anything I might have read?
A: I don't know. But you might want to see a doctor about that memory problem. And that mole on your neck, while you're at it.
Q: I guess with self-publishing, anyone with half a brain can write a book these days, right?
A: That's true. So when's yours coming out?
Q: Are you in the bookstore?
A: Um…no. I'm in the living room. Have you skipped a dose of your medication?
Q: I heard that most people self-publish because they're too lazy to search for a real publisher.
A: No, lots of people self-publish so they can keep control of their rights and make more than six cents a book. [Okay, they're not all funny…]
Q: Won't self-publishing hurt your chances of being picked up by a big publisher?
A: Yes, that's exactly my evil plan. And now that you've stumbled onto it, I'll have to kill you. Pay no attention while I slip these tablets into your drink.
Q: So you're really banking on this as a career?
A: Well, I was hoping to make it as a pole dancer, but all those jobs were taken. By the way, your [teenage daughter] [wife] [mother] is awesome at it.
Q: E-book? Is that like a real book?
A: No, it's really not. It's imaginary. In fact, you're imagining all this right now. And you really want to give me a hundred bucks and the keys to your car.
Q: I've heard self-published books are all crap nobody else wanted.
A: Funny, your four ex-wives told me the same thing. Except it wasn't about books.
Q: So am I in this book?
A: Not this one, but you bear a striking resemblance to the first character I'm going to kill off in the next book. By the way, do you like jellyfish?
What questions do you dread being asked?