Dick Waters is the winner of our weekly Flash Fiction competition. Congratulations to Dick, and thanks to everyone who participated – excellent entries!
The winning entry is rewarded with a special feature here today and a place in our collection of winners which will be published as an e-book at year end.
Without further ado, here's the winning entry: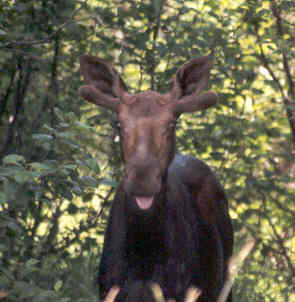 Mo Power
by Dick C. Waters
Mo would watch the reindeer playing, but he was never invited.Each night he would sleep alone and silently say his prayers. He wondered if tomorrow would be different. Each day he woke and hoped today would be the day they would welcome him.
The hardest time of the year was when the Claus's would review the herd to pick those who would pull the magic sleigh He was always in the back, trying to get far enough away so he would not be reminded he was Mo the monster.
Since there was a flurry of activity with the elves working extra hours to complete their projects, Mo knew it was that time again.
Mr. Claus rang the bell to announce the important selection process. Mo noticed the reindeer moving slowly to the snow-covered field instead of the usual stampede. When Mr. Claus asked for volunteers, not one reindeer moved forward. Even the reindeer with the red nose looked sickly.
The Clauses seemed concerned.
Finally, one by one, each reindeer moved to create a path leading to Mo.
The rest is history, or maybe just folk lore. However, those that observed the single giant reindeer pulling the sleigh commented that the presents seemed larger that year.
Things were never the same. When the reindeer picked their teams for play, Mo was always picked first. Mo realized that over time they called him Maurice, and wondered if it was because they truly thought he was nice.