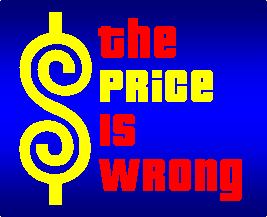 Now that you have finished your magnum opus, you are faced with the dilemma all independent authors must address. How do you decide the price for your masterpiece?
Traditionally-published authors don't have to worry their pretty little heads about such things. Their publishers set the price, just as they also lift the burden of selecting cover art and distribution channels.
Indie authors have to do all that for ourselves. With print books, you know you have to set the price over the cost of production. At least you have a beginning point.
With your eBooks, you have to weigh the supposed virtues of the KDP Select program against whatever you could make if you risk testing the market appetite with some sort of price.
Lots of people have looked at this issue. Recently, David Biddle wrote an excellent piece on the subject.
As I see it, the problem with fixing the price point is that the more widely understood principles of markets do not apply well to books, and even less so to eBooks. The inherent value of a book is more akin to that of art. The value is perceived by the buyer rather than as a calculable sum over cost of production.
Like art, books are unique. Oh, we have our genres, the same way that painters have their various disciplines. Still, each author renders words to page from pure imagination. No two romances, police procedurals, or twinkling zombie books are quite alike. We each bring singular visions to our work.
This also means that there may not actually be a "sweet spot" in the price spectrum. Whether books similar to yours are priced at a certain range may have nothing to do with whether your book will move well at the same price.
I find the statistical analyses of these data to be suspect for those very reasons. Sure, somebody out there can tell you that books priced at such-and-such outsell books priced at this or that.
What they can't tell you with any degree of confidence (I'm speaking of statistical confidence here) is how your book will do at any given price threshold. Your book will do whatever it does, and all a statistician can really say about that is that your book is over-performing or under-performing compared to other books in the same cohort.They won't know why, and it may have nothing to do with price at all.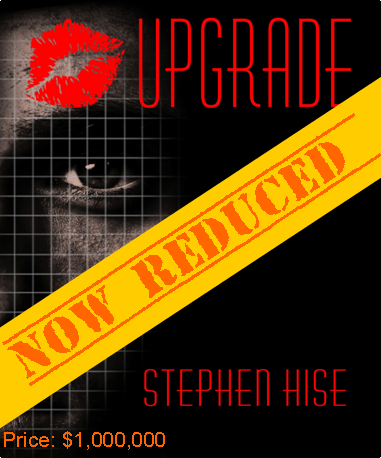 In a way, books are like tires on an icy road. They may sit and spin. They may inch forward, backward, or sideways. They also might just suddenly bite into the pavement and take off.
Though setting the best price for your book may be baffling, we do have the luxury of being able to change the prices of our books almost instantly. Experiment. If you want to do a giveaway, do it. Raise the price, lower the price, find your own sweet spot if there is one.
I don't have the answers. The only thing I can really say is that the very top end of the spectrum didn't do much for me. That doesn't mean it wouldn't work for you.