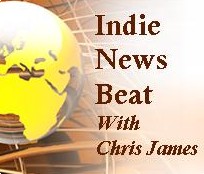 We've lots of places to visit in this edition of Indie News Beat, beginning with a neat article headlined There Is No Publishing Industry, in which John Cavnar-Johnson suggests that what we generally understand as the publishing industry can now be broken down into four distinct "information delivery" industries, which are each advancing towards digitalisation at their own speeds.
According to the article, the first of the four to begin to disappear from print was the "database packaging" industry, otherwise known as encyclopaedias and dictionaries. The mass market for these types of printed books has almost entirely migrated to the web, but because they were always peripheral to the publishing industry as a whole, "many folks in publishing didn't fully comprehend the implications of this change."
The next industry to begin to migrate – as we all know here – was the narrative industry, which includes fiction and non-fiction books mainly consisting of text. Lagging behind are the two other industries: the learning industry and the illustration industry. According to the article, the first has specific requirements which benefit most from a subscription model, while the second has been held back by the lack of an adequate device. To conclude, Cavnar-Johnson admits that his four-industry model may not be accurate, but it does raise questions and encourages us at least to consider the issue as more than a simple "e-book vs. print" debate.
Further afield, it's good to see that the increasing credibility of Indie Authors can reach places you might not expect. This article on allafrica.com reports on the explosion of self publishing in Nigeria, and summarises the recent furore in the west over Sue Grafton's comments late last year. The author of this piece laments the dearth of traditional publishers in Nigeria, and uses US figures to show that the stigma of self-publishing is lessening in the rest of the world, concluding that self-publishing "is here to stay". Indeed.
Elsewhere, the recent decision by Apple to introduce a new feature in its i-bookstore, called "Breakout Books", has been widely reported. According to the press release, Apple intends this feature to give special attention to self-published "emerging talents", while industry insiders suggest that Apple is trying to make a dent in Amazon's e-book dominance. Nevertheless, the new feature has been well received, with Smashwords' Mark Coker saying: "Apple is helping to shape a brighter, more democratized future for book publishing." However, it's interesting to note that in the New York Times and on techcrunch.com, the announcement took the form a bare press release. Apple is not known for reticence in public relations. Possibly it didn't have much to add to the press release regarding the new feature, or possibly Apple didn't want to make too much of a song and dance about it, so the mainstream publishers won't notice.
Finally for this column, I'll leave you with a link to one of those feel-good, slightly wishy-washy features, called Ten Things I've Learned About Self-Publishing. Each of us may have differing opinions on these ten points, but number 8 on the list is, I think, especially relevant to all of us: "You have to take yourself seriously. You need to call yourself a writer and be proud of it. Some people will focus on the self-published aspect, but does it really matter? Really?"