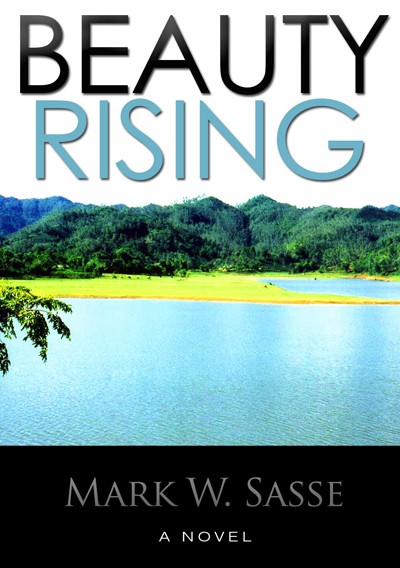 Beauty Rising
by Mark W Sasse
Genre: General/Literary Fiction
Word count: 61,000
"My heart sank. I dumped my father's ashes in the heart of communist Vietnam – over a thousand miles from the death of his comrades – over a thousand miles from the smile of that girl. How could I have been so stupid?"
Only the bumbling, overweight, thirtyish, stay-at-home Martin Kinney could have mistakenly flubbed his dying father's request with such gusto. This thousand mile mistake awakens the ghosts of long-held family secrets and puts Martin on a fateful course with an unlikely romantic interest – a young, beautiful, yet troubled Vietnamese woman named My Phuong.
With its cross-cultural setting and unlikely romance, the 61,000 word novel Beauty Rising creates a powerful, unique voice in today's literature. In a swift-moving, dialogue-driven prose which is funny, honest, tragic and unpredictable, Beauty Rising explores the depths of culture, family, and love as the Vietnam War, a generation removed, continues to hang on the periphery of society, cursing families and causing destruction.
This book is available from Amazon.
Mark, how did you come up with the title for your book? Does it have any special meaning?
The meaning of the title "Beauty Rising" is explained clearly in Part III of the novel as Martin discovers the meaning of My Phuong's name. The title becomes symbolic to the journey that Martin is on.
Who was your favorite character and why?
Martin, to me, is a very sympathetic character. He has grown up in very difficult household, but yet he has a gentle, sweet spirit about him which makes you want to root for him. I think he teaches us the best about human nature, even when under diress.
Does your book have any underlying theme, message, or moral?
Martin's world is opened up to him in ways that are completely unexpected which sends him on a journey to find redemption and understanding concerning his past. As the journey unfolds, he also discovers what love really is.
What would/could a reader or reviewer say about this book that shows they "get" you as an author?
I'm a concise and emotional writer. I like to create circumstances which bring the emotional stakes of the characters to such a crescendo that it leaves the ready surprised and wanting more.
Give us an excerpted quote from your favorite review of this book:
"I highly recommend this book, it is a tremendous story and I never wanted it to end. I can't say enough about this book; it's a story that you don't want to miss." Marilou George, theKindleBookReview, Confessions of a Reader
Where can people learn more about your writing?
My blog: http://mwsasse.wordpress.com/