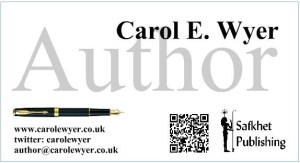 Coming up with innovative ways to sell your books is a full-time job. I often resolve to give up my ludicrous marketing attempts and just get on with writing more books, but when my brain is having a day off from working on the latest WIP, I find it helps to give it something useful to do. Trying out new, and quite frankly ridiculous, ventures seems to do the trick.
Last week, I was fortunate enough to go on holiday. Hubby and I were celebrating an important event – I forget what it was now – which involved a trip to the Canary Islands. If ever there was an opportunity to sell some books, it's going on a trip somewhere, where people are going to be looking out for something to read. So, I had a plan of action of what to do before I travelled abroad. Here is my madcap advice if you are bold enough, brazen enough and probably stupid enough, along with my results. Before you leave, you will need:
1) A good business card. (You can get cheap but professional cards at many websites. I chose www.gotprint.net who were excellent.)
2) Pack a stack of postcards or bookmarks of your books with cover images on front and blurb on back, along with relevant links to your websites.
3) If your books are on Smashwords, prepare a coupon with an amount off and make With Compliment slips, containing that code and Smashword website information.
4) Pack as many books as you can. Some in your hand luggage and some in your suitcase. You won't need many clothes anyway; after all, it'll be sunny.
Once at the airport, you will need to be confident. Approach people and ask if they have a Kindle, iPad etc and offer them either one of your cards or with compliments slips letting them know you are doing a special promotion on your books. Obviously, it will be how you go about this that will be important. I targeted women, got chatting to them and asked if they had chosen a book for holiday then suggested the ideal holiday read – one from my humorous collection. I informed them that I had a new book out in a couple of weeks and maybe they would like to take advantage of the offer on my best selling previous books. I gave them a card and handed over a Smashwords coupon offering them 50% off my other books. Word of warning – don't hassle people. Make it friendly and casual.
On board the plane. Get on board first and grab the attention of the one of the stewardesses before they get too busy. Tell them you have a few copies of your best selling books in your hand luggage and could you possibly offer them to some of the passengers in exchange for featuring them in your next novel. (See Jeanette, I remembered your name.) If you are lucky, they'll even let you say a few words over the tannoy system. I managed a whole set. Several jokes later, some chat about my novels and I had sold all thirty that I had packed in my hand luggage, before I reached seat 18D.
At the resort, ask at hotel reception if you can leave your postcards with them for fellow guests to see and maybe a few signed copies?
If there is a market day at the resort, you are on to a winner. Grab a chair and put up a sign that says Best-Selling or Award Winning Author Signing, somewhere near the market; maybe outside a cafe (I bribed a cafe owner with a copy of one of my books and two stilettos key rings.) Pile up the books you packed in your partner's suitcase and sit back. They will sell themselves.
Go around all the other hotels and leave your cards at hotel reception desks or chat to people who are using Kindles while sitting on the beach, offering them discount coupons.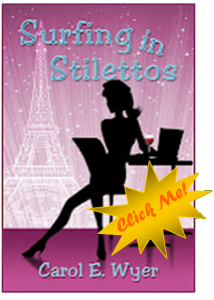 Does this madness work? Let's do the maths. I took sixty-five books. I sold them all. I handed out a two hundred Smashwords coupons. I had one hundred and eighty-four downloads. I gave out forty business cards. I sold fifty-six copies on Amazon. No, they are not huge sales but if you add up what I made in a week, it helped pay for the trip. I'd have managed a few more sales if my other half hadn't insisted that I pack it all in and spend some time actually on holiday.
So, there you have it. It is crazy? Yes. Brazen? Yes. However, I think it was successful. During the course of the week I bumped into some of the people I'd approached. They were very pleased to see me, shook my hand, treated me like a celebrity and introduced me to their new friends they'd made at their hotels. They told me they had enjoyed my book and would be recommending it to friends back home. I therefore concluded that the personal touch works well if handled properly in the right situation.
Would I do it again? I would, but, judging by the grumpy mood my other half adopted while on holiday, I don't think I'll be given that opportunity.