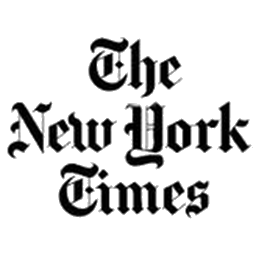 Moving the needle on your book sales is a chore. It's hard enough to write a book, but selling it takes things to a whole new level. Wouldn't it be cool if you could just publish your book and have it appear on the New York Times bestseller list without making any effort at all?
An appearance of your book on the NYT bestseller list is a sentinel event. It is one of the highest bars to hurdle. You'd be up there with the big names in traditional publishing. You'd become a household name. The money and recognition would start pouring in. Steven Spielberg will make your book into a movie, Oprah will want to interview you, and [insert name of latest sex symbol here] will want to have your babies!
After all, an appearance on the prestigious New Your Times bestseller list must mean you've sold lots and lots of books. It's probably one of the books everyone is reading, right?
That's a nice dream. If you like it, I advise you to read no further.
It turns out you can hire a marketing firm that will buy enough of your books to game the sales rocketing you (albeit temporarily) onto the NYT bestseller list. This article in the Wall Street Journal tells the whole ugly story. In essence, you hire said marketing firm. They order enough of your books to generate a significant sales spike. They then return the books. Of course, the author also pays for the books the marketing firm buys, as well as a a few thousand dollars for the service.
So, by gaming the system, the author can claim NYT bestseller status. Presumably, that still has some cachet, but it's all fake. No fame and fortune, no Spielberg, no Oprah, no babies with the sex symbol. In the end analysis, you sold a bunch of books to yourself at a huge mark-up to get your name temporarily added to a list published in a newspaper.
This story is similar in a sense to the sock-puppet/bulk purchase reviews controversy. Both these little number-rigging games appear to have been around for a long time, doubtlessly contrived and employed by those revered stalwarts of literary stewardship, the traditional publishing houses. Still, it's not really news until an indie does it. Because, you know, there must be some explanation for the success of an indie book.
I was recently exchanging e-mails with a "hybrid" publisher (that's what vanity presses now like to be called). I had declined their request to be featured on IU because I prefer not to send authors in the direction of the vanity model. In response, the representative of this company sent me a response indicating their company had put "dozens" of authors on the NYT bestseller lists.
To be fair, I tried to find some of the bestsellers published by the company in question to see for myself. A considerable amount of digging produced one book published by them. I checked its Amazon page and found it had a grand total of seven reviews. I wonder how a book with only seven reviews made it onto the NYT bestseller list?
Maybe this is just how the game is played. I suppose maybe it always was this dirty. It is discouraging to think the merits of a book have so little to do with its apparent success. I guess Oprah won't be calling anytime soon.