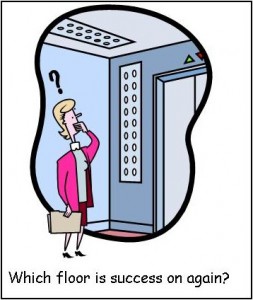 Guest post
by A.C. Flory
n00b [also newbie] n. Gaming term for inexperienced players.
After ten years of gaming, I consider myself to be something of a veteran, so heaven help anyone who calls me a n00b! However in the world of self-publishing I have no illusions; I am a n00b. So when Kat Brooks, a.k.a the Blurb Doctor, asked if I would do a guest post, my first thought was 'Yes!', closely followed by 'What have I done?'.
Kat suggested I write about becoming a debut author. But what could a n00b like me possibly write on Indies Unlimited? Talking about my experiences would be like trying to teach my mother to boil eggs… embarrassing for both of us.
So there I was with all these metaphorical eggs, trying to come up with something that wouldn't taste like low fat omelette. Should I talk about the things I'd done wrong on the way to publishing my book? Or should I just focus on the things I'd done right?
Neither of those options thrilled me. I have made mistakes, but nothing truly awful, or expensive. On the flip side, [sorry!] I haven't become an over-night success either. More panic.
24 hours later I still had nothing, so in desperation I went to the loo. Now I'm not sure how, and where, other writers get their inspiration, but for me, the loo is the go-to spot. And sure enough an idea came. Why not talk about learning how to learn the Indie game? I've been a teacher, and a technical writer. Learning is something I know!
<< deep breath >>
For me, the first step in learning something new is always to listen.
LinkedIn was the first stop on my quest for knowledge about the Indie world, and I spent weeks just lurking and listening. It was there I first heard about Author Solutions, and learned about the underhand way they deal with indie authors. Until then I had assumed any company charging such exorbitant fees must be legit. Duh.
LinkedIn was also the place where I read some very good advice about marketing. It went something like this – 'Don't worry about marketing, just create a blog and start making connections to people. Do it before your book is published so you'll have a platform by the time it comes out'.
I liked the sound of relating to people, but I didn't have a clue what a 'platform' was, apart from the obvious. And this brings me to step 2 – research. Google is a powerful tool, and I use it all the time, but nothing beats personal experience.
Let me give you an example. Before I asked IU's Laurie Boris to become my editor, I read her novel 'Drawing Breath'. The writing was so good it almost made me cry, and I knew straight away that Laurie was someone I could work with, and listen to. That was definitely one of the things I got right on this journey.
I'm not sure if this last point is actually a step. To me it feels more like one of those obvious things everyone knows without having to think about it. Nonetheless, even the obvious needs to be stated sometimes – when you can't solve a problem yourself, reach out and ask for help.
Here on Indies Unlimited you will never have to reach very far before someone meets you half way. Sometimes the cavalry arrives without you even having to ask.
At the beginning of this post I mentioned that Kat Brooks is our very own Blurb Doctor. Well, when I contacted Kat about getting some exposure for my novel Vokhtah, she checked my Amazon page, and very gently told me my blurb could be misconstrued. And then she helped me fix it. Just because she's generous, and knew I was a n00b.
I'm less of a n00b than I was, and I've learned far too much to list everything, however two things really standout. The first is obvious – sharing knowledge never diminishes the giver. The second is less palatable – if you truly want to succeed, you have to give up the fantasies of becoming an overnight success.
Those fantasies just lead to disappointment, and giving up. Lasting success is like a boeuf bourguignon, it takes time, patience, and a quality product. Skimp on any of those three ingredients and you'll end up with boiled beef.
And now I apologize for all the references to food. I missed lunch and I'm starving.
---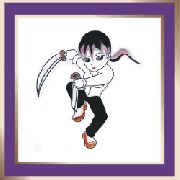 A.C.Flory is an Australian writer who detoured in teaching and technical writing before finding her niche in science fiction. Her other passions include biology and genetics, foreign languages, opera, video games, four-legged animals and food. Her written work includes user manuals for off the shelf software and a debut science fiction novel titled Vokhtah. You can learn more about A.C.Flory on her blog, and her Amazon.com Author's Page.