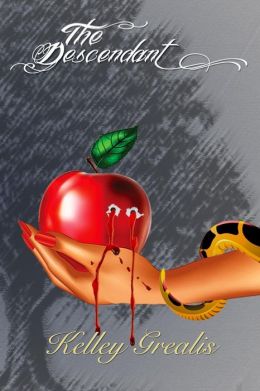 The Descendant
by Kelley Grealis
Genre: Paranormal Fantasy
Word count: 85,600
Allison Carmichael wakes from a car wreck with no memory of the past three years. She doesn't recall her husband's death or how she alienated her friends, and she definitely doesn't remember anything about her new boyfriend Vincent Drake – a charismatic man with a penchant for rare and unique possessions. In fact, the only things familiar to Allison are her seemingly common ailments – insomnia, lack of appetite, erratic body temperature – which have gone undiagnosed and are worsening.
But Vincent knows exactly who, and what, Allison is – a mortal descendant of the first vampire. He is a vampire who has watched over Allison and her ancestors since the biblical times of Cain and Abel ensuring their secret is kept. Once he realizes Allison's symptoms are accelerating and transforming her, he'll stop at nothing to have her.
Allison discovers that she is a descendant and the first of her kind to exhibit signs of vampirism. She must decide between risking her mortal death if she cannot control her symptoms or fully transforming into a vampire and damning her soul for eternity. A decision made even more difficult when Allison discovers that Vincent has manipulated her life, and everyone in it, so that he can have the one thing no one else in the world has – the first descendant-turned-vampire.
THE DESCENDANT – A Vampire Tale of Biblical Proportions
This book is available from Amazon, Smashwords, and Barnes&Noble.
Kelly, how did you come up with the title for your book? Does it have any special meaning?
The story is about the first mortal descendant of the first vampire ever created so the title flowed naturally from the storyline.
Who was your favorite character and why?
Vincent Drake is my favorite character. One of the oldest vampires, he has a penchant for rare and unique possessions, which drives many of his actions. On one hand, he's quite arrogant, but on the other, he's well intentioned. I sometimes love him; I sometimes want to knock some sense into him.
Does your book have any underlying theme, message, or moral?
The theme of The Descendant is to watch what you wish for. Allison, the main character, longs to find her life's calling, thinking that will bring her peace. But once she finds that calling, she wishes she wouldn't have searched so hard to find it.
What would/could a reader or reviewer say about this book that shows they "get" you as an author?
I think a reader would pick up on the fact that I don't like a typical vampire story because The Descendant is not your typical vampire book. This was the vampire story I had been wanting to read, but never having found it, I decided to write this book.
Give us an excerpted quote from your favorite review of this book:
"I found the new twist on vamp origins to be detailed, well thought out, and very engaging, so much so, I caught myself thinking about the old bible stories and saying 'hmmmm.'" – Indie Love Book Club & Reviews
Where can people learn more about your writing?
http://www.kelleygrealis.com