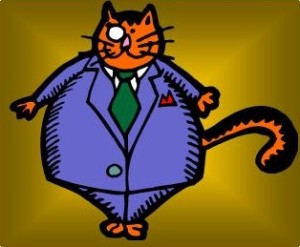 We are the worst judges of our own work.
The author of a work is biased in so many ways it boggles the mind. Whether one is burdened with chronic overconfidence or chronic self-doubt, any self-assessment will be skewed.
Because it is impossible for the author to see the story with fresh eyes, the opportunities for distortion are abundant. The end product is the final version of multiple versions. It becomes easy to mentally merge the multiple versions of what we wrote into a single, coherent version that is only what we think we are reading and not actually what we wrote.
The author may gauge the final product in comparison to the original concept, the first draft, his or her previous work, or to some benchmark of excellence imagined, but not realized. In all of these instances, our work may be better or worse than it seems to us.
Further, as the author of the work, you can not accurately know whether your plot twists and surprise endings will have the effect you desire. Unless you have a severe short-term memory problem, you won't be able to surprise yourself with an ending you yourself conceived and wrote.
It is imperative to get fresh eyes on your work. Friends and family are often the first recourse, but hopefully not the only or final one. Really, it's nice if a friend or loved one will bother to tell you that you have a sock stuck to your head before you go out the door to work, but it may get dicey if they start telling you how to do your job.
Beta readers can be very helpful if you choose wisely. The problem with choosing beta readers is a bit the same as evaluating your own work—you can end up blind-sided by selection bias. It's always tempting to listen to those who are likely to say what we'd prefer to hear. If you are not careful, you can end up with a cadre of yes-men.
Even when that is not the case, there are multiple factors at play that can determine how your work is received by any given reader. If people can be counted on for one thing, it is their inconsistency. A reader's opinion of your work can be influenced by everything from the environment in which they read it to the mood they were in when they did so.
Remember this is true of any person who reads your book. What makes beta readers valuable is not that they alone can give an objective opinion of the quality of your work, but that they represent a microcosm of your wider reading audience.
Whether you are happy or unhappy with your work says less about how "good" it is than what others can tell you. When they do so, don't rationalize or equivocate. Listen. Learn. Decide what to do (or not do) and act upon it.
The particulars mean very little. Tastes vary. Some will love it, some will hate it. There won't be a consensus. You cannot please everybody. What you can get and need to know is how, on the whole, the story is received. You need someone else to tell you.
All this has been said before and more eloquently. The reason I bring it up again is that I am seeing a lot of books I can hardly believe have been proofread, let alone beta-read or edited. This is one of the very basic steps. Don't go out that door with a sock stuck to your head.