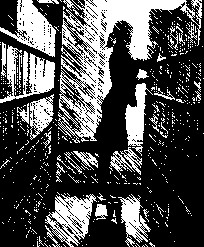 Indies Unlimited has a staff of wonderful independent authors. Each is not only a talented writer, but also has excellent standing in the indie community as a leader and champion of the indie cause.
One of the ways to hone your writing craft is to read and analyze the books of others.  In the Indies Unlimited Reading Room, we'll feature select titles from a few of our all-star staff.
You know all our authors from the informative and entertaining articles they write here. Perhaps you'd like to see for yourself just what kind of firepower the IU staff brings.
---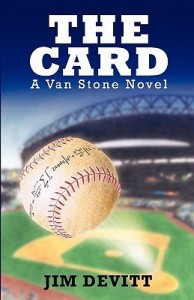 Jim Devitt's debut YA novel, The Card, hit #1 in three separate categories on the Kindle Bestseller list in early January and was a finalist in the Guys Can Read Indie Author Contest this past summer. Devitt currently lives in Miami, FL with his wife Melissa and their children. Learn more about Jim at his blog and his Amazon author page.
The Card by Jim Devitt
Van Stone has it all, the perfect family, great friends and the best job in the world. Then, his life falls apart. Thrust into a deadly plot masterminded by unknown enemies, Van is in a race against time to save those closest to him. When Van wins an essay contest to become the new batboy for a Major League baseball team, he finds himself in a foreign world of million dollar athletes and fame. Forced into the spotlight, Van is uncomfortable in his new role. His instant fame at South Seattle High School has turned all eyes toward him, including unknown adversaries that want something he has.
---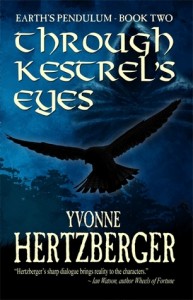 Yvonne Hertzberger is a native of the Netherlands who immigrated to Canada in 1950. She is an alumna of the University of Waterloo, with degrees in psychology and Sociology. The first two volumes of her Fantasy trilogy, 'Earth's Pendulum' have been well received and the third is on the way. Learn more at her blog and her Amazon author page.
Through Kestrel's Eyes
In this sequel to Back From Chaos in the Earth's Pendulum trilogy, the peace that followed the end of the Red Plague is shattered when the lords of Gharn and Leith are toppled by traitors, throwing the land into chaos Liannis, the goddess Earth's seer, her apprenticeship interrupted by the death of her mentor, must help restore the Balance. Until it is, Earth's power is weakened, preventing Earth from sustaining the rains needed for good harvests.
---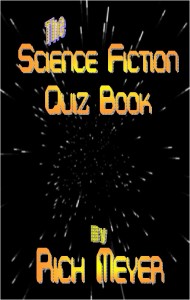 Rich Meyer lives in Pennsylvania with his lovely wife and a horde of pets. He is the author of a book of comic book-related essays and nineteen trivia quiz e-books. Rich is currently working on his first novel, Ultras, a super-hero-themed adventure, and maintains a semi-regular blog reviewing stuff that catches his fancy. More about Rich is available on his blog and his Amazon author page.
The Science Fiction Quiz Book
Having grown up on Star Trek, Time Tunnel, the Lensmen, Harlan Ellison, Harry Harrison, Robert Heinlein and b-movies, science fiction is just about one of my most favorite topics on the planet. And this easily-navigated quiz book e-book features 301 questions and answers, each with a sci-fi theme. Books, movies, TV shows, comic books, cartoons, radio programs, comic strips and even music are fair game for these trivia questions in the Science Fiction Quiz Book, which fans of all depths and levels will find interesting and challenging!
---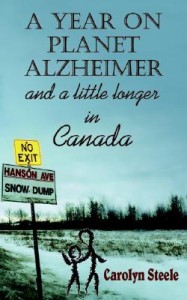 Among other things, Carolyn Steele has been a psychologist, a paramedic, a patisseur, and a proofreader. Originally from London, England, Carolyn is now settled in Kitchener, Ontario. Between adventures she writes advertising copy and inflammatory leaflets, develops and SEOs websites and dabbles in podcasting. Learn more at her blog and her Amazon author page.
A Year on Planet Alzheimer: and a little longer in Canada
by Carolyn Steele
What happens when a single parent from London heads for Canada to care for an elderly lady in case it's fun?Described by readers as a cross between Bridget Jones and Bill Bryson, this book isn't quite a travelogue, although Vancouver Bus Station's ceiling will leave quite an impression. It is just what happened. It is life and the sheer unexpectedness of the way other people live it, not just the snow dump but the incredulity we generated by wanting to see it. The story of an adventure would have a few more shimmering sunsets dancing over majestic waves. There are some majestic waves, naturally, but we are more obsessed with meatballs. It is therefore the story of an escapade.