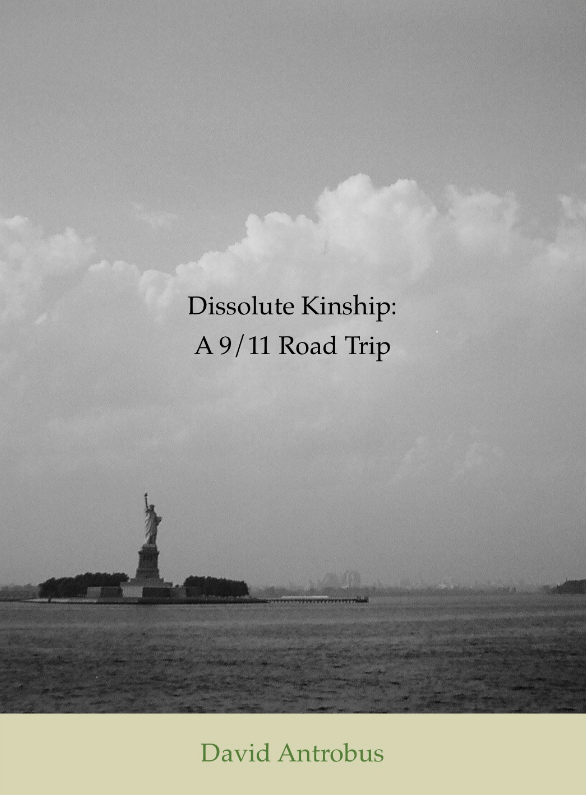 Today, we feature a sneak peek of David Antrobus' memoir, Dissolute Kinship: A 9/11 Road Trip.
When David Antrobus set out on a personal, reflective solo road trip from the Pacific Coast of Canada to New York City, he picked a random date: Tuesday, September 11, 2001. This coincidence, despite the horrors of that day, proved oddly serendipitous in the sense of the author's struggle for understanding of his own relatively small trauma, which he was then only beginning to face.
Evocations of the quiet melancholy of the landscape alongside poignant descriptions of grain elevators, motels, convenience stores and gas stations as he heads eastward across the Canadian Prairies are complemented by the dawning reality of New York City's wounded presence looming ever nearer. Upon arrival, the author is at first haunted by the visceral horrors that remain just days after the attacks on the World Trade Centre, yet finds unexpected comfort in the people of the city as they relate their own personal trauma stories.
Dissolute Kinship: A 9/11 Road Trip is available through Amazon.com, Amazon UK, Barnes & Noble, Smashwords and other online stores.
Here is an excerpt from Dissolute Kinship: A 9/11 Road Trip: Continue reading "Sneak Peek: Dissolute Kinship: A 9/11 Road Trip"