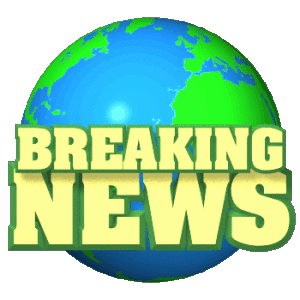 NEWS FLASH: Mainstream Publisher opens its doors to Independent Authors
In what is believed to be a first, on 1 October a mainstream publisher will open its doors, for a limited period of two weeks, to unsolicited submissions of full-length manuscripts, including self-published novels.
This represents remarkable admission by a mainstream publisher that Independent Authors have something to offer. Voyager, which is the Science Fiction imprint of HaperCollins, is looking for "10 to 12 new authors", one of which it will publish monthly over the course of next year.
The world's media tended to report Voyager's announcement as a "call for unpublished manuscripts", and carried quotes from one of its editors admitting that they expect "a deluge" of submissions, in anticipation of which Voyager has drafted in extra editors from other HaprerCollins imprints. Other submission requirements include those which are typical for mainstreams: manuscript exclusivity while under consideration; a standard novel length of between 80k and 120k words; and a three-month, no-notification consideration period (meaning that if you hear nothing from them after three months, you're out).
But while the publishing media placed the emphasis on unpublished manuscripts, the FAQ on Voyager's site states explicitly that they will also consider works that have been self-published, as long as the author retains all copyrights.
Of course, there are the details. Firstly, Voyager will only publish digital versions of the novels it selects, which, Voyager stresses, will be available on all platforms all over the world (yes, well done Voyager, but some of us Indies already do that). Although it claims that it will not "close the door" to paperback publication, it is fair to assume that the titles it does publish will have to shift significant units to justify green-lighting for paperback. Secondly, there is no mention of the contractual terms Voyager will offer these new, unknown authors. Thus, if Voyager does select any Independent Authors, it will be a tricky choice whether to take the drop in royalties and restriction on copyright (if any) for the marketing support that a global mainstream could offer.
Nevertheless, Voyager's step is an encouraging sign that mainstreams may finally be starting to accept that Independent Authors might just be able to step up to the plate. The Science Fiction genre itself is renowned for being the first to introduce new ideas and to accept the novel and the different. Indeed, many story tropes first introduced by Science Fiction have then been employed in the whole range of other genres. It is therefore appropriate that the first mainstream to throw open its doors to unpublished manuscripts while not dismissing Independent Authors out of hand, should be a Science Fiction imprint. With luck more will follow, so that acceptance of the Indie movement among the general reading public will begin to increase.
To see Voyager's announcement, click here; to view their submission guidelines, click here.