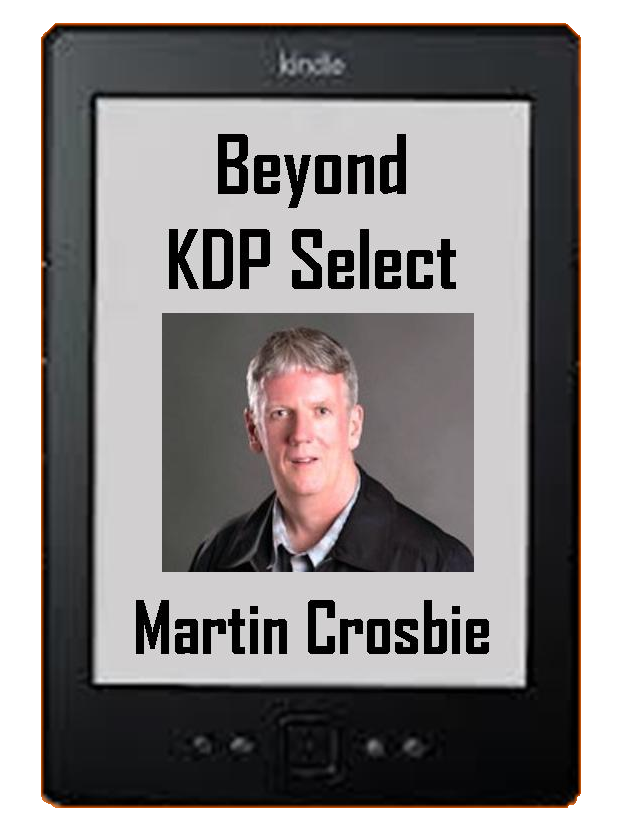 As I mentioned in my previous post, I've been trying to find a way to duplicate the results I had with KDP Select's free promo earlier this year. In other words, I've been trying to find readers for my self-published novel, My Temporary Life. KDP Select has been very good to me but as an author with only one book, the effectiveness of its free promo has waned.
On Oct. 10th I ran a promotion through ereadernewstoday.com. Ereadernewstoday is one of the two key sites that list free ebooks, and their reach is phenomenal. They have a gazillion subscribers and Facebook followers, so when they announced their Bargain Kindle Books promo, I wanted in.
This is how it works. They feature four books each day at a discounted price of .99 cents. ENT isn't selling your book, but they are the gateway for readers to go through to Amazon and buy it. The idea is that their subscribers take advantage of the lower price, and click on the "buy" link. So, in theory, you sell a lot of books, albeit at a lower price, and then, after the promo, with the increase you've had on Amazon's popularity rankings, the momentum helps you sell some books at the regular price. You pay ENT for the privilege of being one of their featured books. It's not a lot though. For every click-through they get on their site when someone buys your book at the lower price, you pay them 25% of your royalty. My background is sales, and I've always called a deal like that found sales. You never worry about paying a birddog or commission on found sales.
I was featured as one of ENT's four Bargain Kindle books on Oct 10th. I had a moderate amount of sales (at .99 cents) during the morning and my rankings moved to the 20,000 level. Previous to the promo they'd been at approximately 40,000. Then, in mid afternoon, when they announced the Bargain books on their Facebook site, my book sales increased significantly. My ranking immediately shot to the 5,000 level, then later that evening I reached the 1,000 level. This still wasn't the kind of numbers I had hit on my first KDP Select promo but it was certainly more effective than anything else I've found since KDP. In the two weeks since the promo, I'm back at my regular price of 3.99, and selling books every day, not a lot, but more books than I was before the promo. My rankings are slipping a bit every day but I expected that to happen.
I'm well aware of the advantages of the free promotions, and I'll certainly do it again at some point, but it's a significantly different feeling between giving your book away for free and charging .99 cents. I think the .99 cent buyer is probably going to read my book. I've given away about 110,000 ebooks year, and I have 154 reviews. Now, I realize only a small percentage of readers actually write reviews but I wonder how many free "buyers" read my book. I know some of them did, but I wonder how many of them deleted my book from their kindles or have my book sitting in a lineup of "to be read" books that number in the hundreds, or maybe even thousands. There are lots of free books available every day. I know this because I download some of them myself, and I have a huge backlog of books waiting to be read. But, if I buy a book, I read it. And, yes, I'm a frugal Scotsman and I understand the value of a dollar, or .99 cents for that matter, but I don't think I'm alone in thinking that if you pay for something you'll at least look at it, and in this case, hopefully read it too.
An observation, just in case you're an author considering the ENT promo, I monitored the other three books that were featured along with mine. Two of them kept their price point at .99 cents for three days as opposed to my two, even though ENT advertises for one day only. Those two books stayed higher in the rankings longer than I did, so perhaps three days is better than two.
Even though I didn't get a huge "KDP Select" type of sales spike, I would apply to be one of their featured books again, although reaching that final four will probably become harder as the list of authors wanting to take advantage of it gets longer. It did however, get my work to a lot of new readers and reminded me what it was like to climb up Amazon's rankings. And, of course ENT isn't the only site running a discounted books promotion, there are others too, I just don't know how well they work, and ENT is one of the bigger sites so I went with them. The positive from this experiment, in my opinion, is that there are other ways to run a promotion and see a sales spike and find new readers. Now, the trick is to find the next one. When I do, I'll let you know.