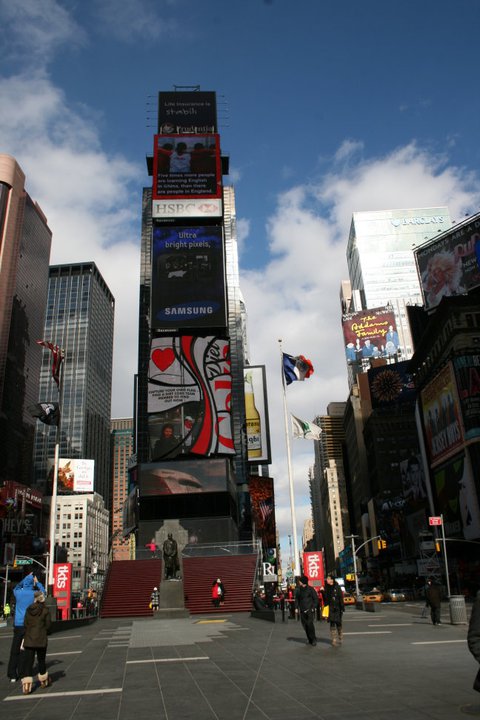 Everything is the same. The flag is even blowing in the same direction.There stands the tower, just as it appeared in his dreams.
No girl plunging to her death, though. At least, she wasn't there yet.
The dreams had haunted him for months, summoning him from his farm in Kansas to this spot. Why?
Is he here to prevent the girl from dying, or merely to witness it?
He sets his jaw in grim determination and heads toward the tower.
In 250 words or less, tell us a story incorporating the elements in the picture. The 250 word limit will be strictly enforced.
Please keep language and subject matter to a PG-13 level.
Use the comment section below to submit your entry. Entries will be accepted until 5:00 PM Pacific Time on Tuesday, February 19th, 2013.
On Wednesday morning, we will open voting to the public with an online poll for the best writing entry accompanying the photo. Voting will be open until 5:00 PM Thursday.
On Friday morning, the winner will be recognized as we post the winning entry along with the picture as a feature. Best of luck to you all in your writing!
Entries only in the comment section. Other comments will be deleted. See HERE for additional information and terms.