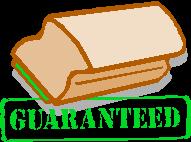 I'm going to keep it simple this week. Every once in a while, we need to check ourselves and keep things ridiculously simple. Social media, publishing, distribution, the demise of the publishing industry … Ahhhhhhh!
What is the number one thing that will keep you from publishing your next, or first, book?
WRITING
We've talked before about goals and planning. I don't want to contradict everything posted here on Indies Unlimited before, including what I have preached. But today, I'm going to throw out a little—and I mean microscopic—tip that could change the current of your writing.
Goals in writing are essential to success. Writing down goals is even more essential to success. We've said that over and over and over.
But, what's the one change that you could make that will guarantee that you will write more, write faster and complete your manuscript ahead of schedule?
WHAT? I'm kidding, right? Nope. Try it yourself.
Try what? You ask.
This …
Every day, first thing in the morning, grab a post-it note, scrap paper, back of the cereal box … whatever.
Now, do what you do best … write. No, don't write your novel, write this …
WORDS
500
1,000
1,500
2,000
2,500
3,000
3,500
4,000
Now, when you settle in to write, cross off each milestone as you nail it. Not for the week, but for the day. Try it. Here's what I promise with the ironclad Indies Unlimited 100% Money Back Guarantee.
You will write more each day.
It works on two levels.
1. You hit micro goals along the way. Positive feedback is wonderful for the soul.
2. The motivation to hit the next level will keep you pounding it out.
You won't necessarily hit 4,000 each day (and if you do, you need to adjust the scale) but you will keep striving for the next goal. If the numbers are too big then use a scale starting at 100 going to 1,000—whatever your life allows.
The key here is to push yourself. This does not work if it is in your head. It only works if you write it down, every day, on a clean slate.
Transferring thoughts onto paper is a powerful tool, which is one of the reasons we write. We know that we can make people laugh or cry with words. Why not use them on ourselves to be more productive.  
Go ahead, try it for one week, come back, and tell me what happened.
P.S. On a side note, as I write this, it is my one-year anniversary with Indies Unlimited. My first "Staff" article appeared on February 11, 2012. Thanks for the opportunity—I can't believe how time flies.