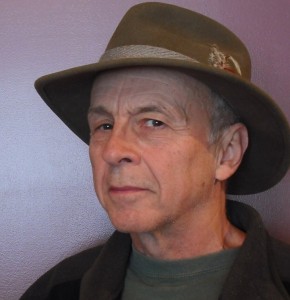 Guest post
by Shaun McLaughlin
A few months ago, I suggested here on Indies Unlimited that self-published authors make their work available in epub format, not just Kindle. Diversity can lead to greater sales. Here's a further tip: diversify your epub vendors to make sure your ebooks reach an international audience.
Recently when IU held a like-fest for Barnes & Noble (B&N), I tried to buy a copy of the first Starship installment by Kevin O. McLaughlin (because I like his last name). B&N uses the epub format, which is compatible with my Kobo ereader.
I followed his like-fest link to BN, I clicked Buy Now, and filled out my credit card info in the purchase form. At the end of all that, the site flashed this message:
"You must have a credit card billing address within the US or its territories, including US Military sites, to receive this item. We currently do not support non-US billing addresses."
It could have been a lost sale! Fortunately, Kevin's book is available on Kobo, which doesn't care where you live as long as you have a valid credit card; so, I bought it there.
Do not discount the value of publishing in the epub format. While Kindle has over 60% of the American e-book market, it does not dominate beyond the 50 states. For example, in Canada where I live, Kobo's epub format has twice the market share of Kindle: 46% versus 24%, according to a 2012 study by Ipsos Reid. Also, Sony, which has a Canadian book portal, had 18% of the Canadian epub market in 2012.
Like Kevin, make sure your epub book is available through vendors other than B&N because of that vendor's purchase restrictions.
Kobo is my first choice. The company claims it has users in 170 countries already, and it seems intent on aggressive sales expansion. In January of this year, Kobo lured away Apple's sales director for Europe, the Middle East and Africa, Jean-Marc Dupuis, as its new managing director for the same territory. Dupuis apparently doubled sales for Apple in the four years he held his former position. Any author on Kobo should welcome that news.
Here is a bonus tip: if you are like me and have some books distributed through a traditional US publisher, make sure they know about B&N's limitations. The History Press, based in South Carolina, recently released my first history book, The Patriot War Along the New York-Canada Border, as an ebook. The only epub outlet is via B&N. At my urging, they have promised to make a Kobo version available. Remember, as an indie, you may know more about ebook distribution than a traditional publisher, who is new to the electronic book market.
As I have said before, the best way to diversify is to use Kindle Direct Publishing for sales on Amazon and Smashwords for epub creation. Smashwords makes your ebook available to Apple, B&N, Sony, Kobo, and others. That way, your buyers never hit a purchase wall.
Sell to the world, not just your home country.
---
Shaun J. McLaughlin writes and publishes history books and historical fiction novels, both self-published and traditionally published. Find his thoughts on indie publishing and information on his books at his imprint blog Raiders and Rebels Press.