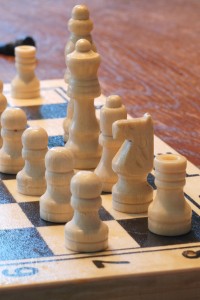 We all spend time posting to our Facebook Pages and personal timelines. How much do we think about WHAT we post?
Do you have a strategy for your Facebook Page? You see, in order to be successful at this indie author business, you need to treat it like … a business.
In order to do that, you first have to determine what you want to get out of your Facebook Page—for that matter, Twitter, Google+, Goodreads and everything else as well.
How do you decide that? Well, here are some basic questions to ask yourself:
Do I want to share news and relay other people's information?
Do I want to be an expert on a single subject?
Do I want to improve my brand awareness and positioning?
Do I want to improve my search status?
Once you've determined the type of site your social media platform should be, then you can work on the strategy. Too many of us *raising hand* share information from our online friends and post whatever we want, without any regard to what the post is accomplishing. The strange thing is—I treat my client's pages much differently than my own!
Your strategy is the plan and goals that get you from an unknown self-published Indie Author to a household name. Tactics are what you do to get there. Posting in Facebook, Tweeting and all the other stuff are tactics that you use to get people to buy your books or build your brand.
Do your tactics align with your strategy? You see, that is where the breakdown usually occurs. Strategy provides the outline and guidance for you to execute the tactics.
Let's put this in terms of a boat. Your strategy is the rudder, the power, whether through oars or a CAT ACERT 1100 Horsepower Propulsion Engine, is the tactic.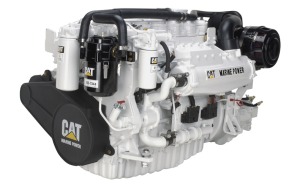 We all complain about how much time we spend on social media and other time-sucking activities online.
Let's stop doing that and build a marketing strategy that will lead to our ultimate goal. Even though your final goal may be to sell more books, you still need to determine the strategy behind how you are going to do that via online platforms. Of course, there are many other factors involved in book marketing; we're just focusing on online platforms.
Take time to decide what your approach should be based on how you answered the above questions.
When you Google your name or book, does the page fill with links about your brand (either you or your book?) If not, perhaps your strategy should be to improve your search status.
Does your book focus on a disease or condition? Focus on becoming an expert on your subject, a resource for all who are interested in learning more.
Once you determine your objective, you can mold your strategy using these bullet points:
Develop an achievable and realistic strategy
Determine your resources – every strategy requires resources, even if it is your TIME.
Strategies are meant to change – try things, if it doesn't work, try something else. You'll learn more from your failures than your successes.
Real numbers – regularly review your strategy with objective values. Growth of your social networks, number of participants in a giveaway on Goodreads, reviews and sales are all examples of values that are measurable.
The next time you post on Facebook, Twitter or your blog, think about how your post aligns with your strategy. You will find that your time online will become more rewarding and help you achieve your final objective quicker.
What type of strategies are you using? Do your tactics align?