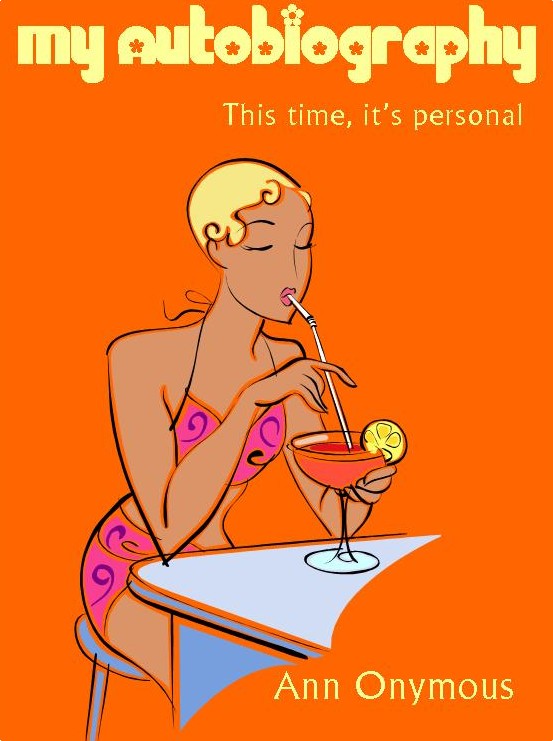 You have heard the expression, "It's what's inside that counts." While I don't disagree with the sentiment, allow me to add my own corollary: No one will see what's on the inside if they can't get past the outside.
Yes, you want the inside of the book to be captivating. The inside of the book is the actual book, after all. That's where the writing part of being a writer mostly comes in.
Once you have typed "the end," you are ready to get started. This is where it seems to become more difficult. Now that you've finnished writing, editing and polishing the actual book, you must now move on to packaging and marketing.
Taglines are a component of the packaging/marketing phase of book development. Other elements include the cover art and lettering, book description, and preview—especially the opening lines.
A well-designed cover will be the first thing to catch a browsing eye. The tagline's job is to supplement the title and to keep the momentum going, drawing the prospective buyer to read the book description, and finally from there to the preview. If you haven't closed the deal by then, you won't.
The majority of books on the current bestseller lists do not seem to have taglines. For those that do, I can only conclude the book succeeded despite the tagline rather than because of it. A struggling indie needs every advantage. A clever and memorable tagline just might turn a "maybe" into a "Gotta have this." The operative phrases being clever and memorable.
This can be harder than it seems. A lot of authors struggle with the task of writing a coherent book description:
Randy, Josh, Brett, Kyle, Logan, and Bailey are ready to blow off some steam during spring break in Acapulco after their college finals. Heading south, they encounter troubles of all kinds including running out of gas in a town full of cannibals, getting caught up in a border-town drug war, and being stalked by an escaped circus bear with a grudge.

One crazy night in an Acapulco bar, they meet Sal, whom they think is a friendly bartender, but who in reality is an alien from the planet Testarosa, and who acts as a "recruiter," capturing Earth men and bringing them back to his home planet to mate with their females because the solar radiation there has rendered all the native males infertile.

But then, the unexpected happens…
Lord help me. There are about eleven reasons that book description doesn't work, but this post is not about book descriptions. (You can find information on book descriptions HERE.)
It can be difficult to distill an "elegant" plot line down to a couple of paragraphs. Coming up with a tagline presents an even greater challenge, because the best ones are only a few words.
The key is to find a few words that convey the essence of your book rather than the particulars. So, for the book above, an effective tagline might be:
Cannibals, gunfire, bears, aliens—just your typical road trip.
Let's say your book is about a woman with a troubled past who has murdered her husband. The hook is that he has now become a zombie and is stalking her. Tagline?
Her past wouldn't stay buried—neither would the man she murdered.
Maybe you can do better. Give it a try. Alternatively, you can try warming up by coming up with taglines for classic books. When you get to work on your own, don't settle for the first one that pops into your head. Come up with four or five and test them out on a few folks. Once you get into it, you may find it's kind of fun. Or not. What do I know?
Does your book have a great tagline? Have you read one that had a great tagline? Show me what you've got.