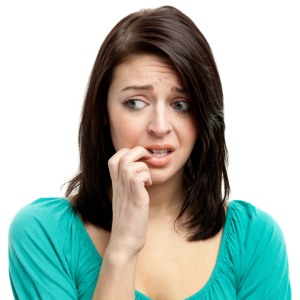 You can do all manner of things to human bodies in fiction and readers will snap you up in droves. Turn them into zombies and spill their intestines into the street. Run them through with arrows and broadswords. Make them fodder for carnivorous beasts and alien spore. Let their sparkly vampire selves glitter in the sun.
But God forbid, don't give them cancer.
Despite fairly decent reviews, even praise from survivors and those who have lost loved ones to the disease, I can almost hear the mental door slam when I share the description of my new novel, Don't Tell Anyone. It's as if I were trying to sell them life insurance or rusted barrels of toxic waste. Who knew? It seemed like a good idea at the time.
Now, I didn't come here to whine that sales are, well, uh, not that great. I'm a professional-type person and I knew this topic might present a marketing challenge. Various publishing folks had warned me that novels with cancer themes have to ride a careful balance. Can't get too funny, or you'll risk trivializing the disease. And don't spend too long in the muck, or you'll alienate the audience. These "facts" didn't stop me from writing the book, because for personal reasons you can read more about here, I had to get this story out of my head. And because I try like heck to turn life's lemons into lemony-tasting adult beverages, I hoped I could help people through this story.
I still have faith that the novel has the potential to find its market, but this is yet another example of how indie authors must be flexible with their marketing and promotion. Every book is different and from a marketing and promotion standpoint, needs to be approached differently. A thriller or a paranormal YA romance will be downloaded by the thousands on freebie days. Literary fiction or "difficult" topics, not so much.
This tightrope act, I'm finding out, is requiring the softest of soft sells. In-your-face "buy my book" doesn't work here. Okay, I'm sharing the occasional review, particularly those from people who've gone from "I don't want this in my head" to "I never wanted to stop reading." I've had several private, online discussions with potential readers about the topic and its appropriateness for certain family members. I'm pitching the novel to book clubs and will gladly show up for the discussion, in person or by Skype. I hope to put together some health-related personal appearances and partner with caregiver support groups.
Oddly, though, I didn't have this problem with my last book, Drawing Breath, which also tackled a "difficult" subject. I think it was because of the first crush theme, or because cystic fibrosis, a really horrible disease afflicting Daniel, the male protagonist, is diagnosed early. You know if you or a loved one has CF or doesn't. Cancer can touch any one of us at any time, directly or indirectly, and perhaps therein lies the fear. It may be TOO real, unlike a fictional run-in with a pack of zombies.
It's left me in a bit of a Catch-22 situation. If you write something you hope will help others in similar circumstances, you can't help them if you can't get word out. Is there a formula for the perfect balance of assistance and salesmanship? I'm trying to think outside the marketing toolbox, but where do you draw the line?
Have you written or read books about touchy subjects? What challenges did you face?