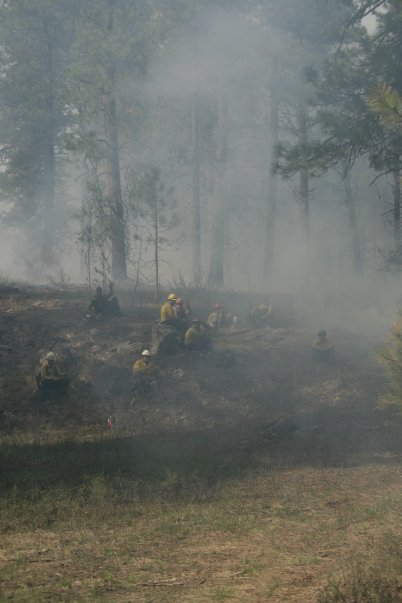 I think I can speak for the whole crew when I say that was the most exciting fire we ever fought.
It wasn't the fire itself, but all the gold bars we found in the wreckage of the crashed plane that started the fire.
There were nine of us to divvy up over six hundred pounds of gold. We thought we had it made.
We didn't think far enough ahead. It seems the gold was a payout for an illegal shipment of some sort.
The fellows who were supposed to get the gold came looking for it. That's when the trouble started.
In 250 words or less, tell us a story incorporating the elements in the picture. The 250 word limit will be strictly enforced.
Please keep language and subject matter to a PG-13 level.
Use the comment section below to submit your entry. Entries will be accepted until 5:00 PM Pacific Time on Tuesday, March 19th, 2013.
On Wednesday morning, we will open voting to the public with an online poll for the best writing entry accompanying the photo. Voting will be open until 5:00 PM Thursday.
On Friday morning, the winner will be recognized as we post the winning entry along with the picture as a feature. Best of luck to you all in your writing!
Entries only in the comment section. Other comments will be deleted. See HERE for additional information and terms.