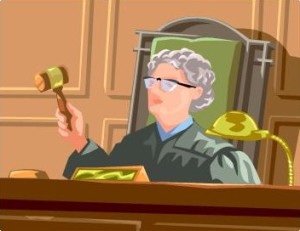 You're the judge in our  weekly Flash Fiction Challenge.
The evidence has been submitted and the authors have rested their cases. It's time for IU readers to render the verdict: Who will be this week's Flash Fiction Star?
Check out this week's entries here. Vote for your fave then use those share buttons at the bottom of the post to spread the word that the vote is on.
Which author do you feel put up the best flash fiction story this week?
Dick C Waters (46%, 22 Votes)
Mandy White (25%, 12 Votes)
A.L. Kaplan (13%, 6 Votes)
Ed Drury (10%, 5 Votes)
Doug da Vidlas (6%, 3 Votes)
Total Voters: 48

Loading ...