I have discovered something about myself in the last year of writing. I suffer from The First Draft Blues.
Symptoms include:
– Thinking your story concept is complete rubbish and no one will like your characters
– Believing your writing rivals that of a six year old's.
– Questioning every turn your story is taking.
– Wondering why you are bothering when it's the worst thing you've ever written and everybody will hate it.
– Laughing at yourself for thinking you could ever make it as an author.
I had a very bad case of it with Betwixt and I am suffering an even worse case of it with my current work-in-progress. So how do I medicate myself against this rampant disease that threatens to destroy my dreams?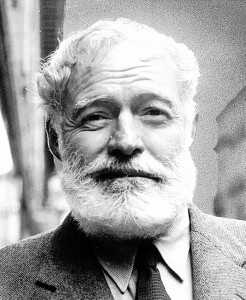 Well, the first thing I do is sit back and repeat Ernest Hemingway's famous quote, "The first draft of anything is…" (I'll let you fill in the rest.) It's good to remind yourself that stories are constructed in layers. Each time you come back to your lump of a manuscript, you sculpt and refine it. You add a little, you take a little away. You develop a story thread or the depth of a character and slowly, but surely, your work turns from a lump into a piece of art.
The next thing I do is phone a friend (or message a friend) and gripe about my issues with them. It's vitally important in this business to have someone you can rant to. Someone who will quietly listen to your mindless drivel until it's out of your system and then ask you if you're done… and to get your butt back to the keyboard.
It's after that kick in the pants that I press on and finish the book. Because if I don't… if I let this demon of a disease win… then I will regret it for the rest of my life.
Thankfully the blues don't last forever. They are simply a first draft affair. Once I type that final sentence, I set the manuscript aside for a week or two. I then come back to it with fresh eyes and usually see potential hidden away in the background. After I've added a little make up to it, I send it out to my critique partners who more often than not, really enjoy it and tell me ways to make it even prettier. Once that's done, my amazing editor gets her hands on it and adds another layer of depth and coolness. Before I know it, the blues have disappeared and I'm confidently (with a dash of nervousness on the side) sending Advanced Reader Copies off to excited reviewers.
Writing is a scary business. Putting a piece of yourself out there to get criticized or praised can have a harrowing effect on people. Be tough. Believe in your work and don't let any case of the First Draft Blues stop you from reaching your goals.
Do you ever suffer from self-doubt in your writing? How do you overcome it?