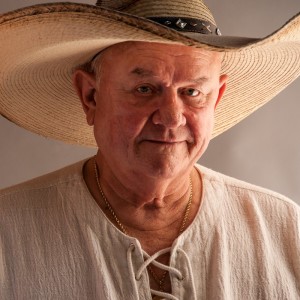 Before I became an indie author, I did serious agent querying for my current project, and I learned that agents have discovered something more demeaning and insulting than the "Dear Author" form letter/post card/email rejection. I've dubbed it the "Exception Rejection."
Here's how it's explained on the agent websites: "We receive such a high volume of queries, that we respond only to those in which we are interested. If you have not heard from us in four to six weeks then consider that we have passed on your project. Do not under any circumstances inquire about your submission or we will put your genitals in a vise and force you to watch us eviscerate your first-born. " Actually, I added that last part.
Back in the Underwood Typewriter days agents/publishers would not accept carbon copies of query submissions, because that hinted at multiple submissions. They expected authors to query exclusively with original drafts. Then wait six to eight weeks for a response. That meant an author could query a maximum of six agents/publishers per year. Any author over fifty would die of old age long before he or she got an agent/publisher acceptance.
I ran the numbers and here are the statistics of current agent querying:
65% will accept only email queries. ("We are a green company blah, blah)
20% will accept both hard copy and email queries
Of the 85% who will accept email queries, 80% will only accept a one-page query ("We will contact you if we wish to see more of your material.")
Reading these one-page email queries from the screen takes less time than printing them, so I did some research on the time required to reject to an email query after reading:
1) Click on "reply" 3 seconds
2) Paste in the "Dear Author" rejection 15 seconds
3) Click on "send" 2 seconds
Total time required to reject to an email query 20 seconds.
So what the "Exception Rejection" agents are saying is, "All the time, money, and expense you've invested in this query is not worth 20 seconds of my time." Then we authors sit around for a month or two wondering did the query even get to the agent, will I get a response, or what the heck is gong on here – when the agent could have responded in 20 seconds. Oh! Yes I did study the time taken responding to the SASE. The response averages 30 seconds to stuff the "Dear Author" rejection into the SASE, seal it, and throw it in the "out" box.
Some email only agents set up auto responders on their websites that notify the author that their query was received. This is very easy to do and cost nothing. I think this shows a little respect for the author's efforts.
Short of asking authors to write their own rejection letters, I don't see any worse affront coming down the publishing pipe than the "Exception Rejection." We may not be far from the day when today's gatekeepers of publishing receive a notice reading, "If you have not received a pay check in the last four to six weeks you can assume that you are no longer needed."
---
Bill Stephens is a freelance writer and business consultant who has written over 1,000 weekly wine columns for Harte-Hanks, Murdoch, and Hearst news papers. His feature articles on wine, food, travel, and outdoor appeared in Wine News, Wine Enthusiast, Wine Spectator, Food & Wine, Chef, and Field & Stream. Horizons Past , a mainstream love story, was written under the pseudonym Lisa Ray and published as an e-book . Vámonos! a humorous adventure novel is currently available on Amazon, and his third novel, Woke Up This Morning, is soon to be released You can learn more about him on his Blog and on his Amazon author page.