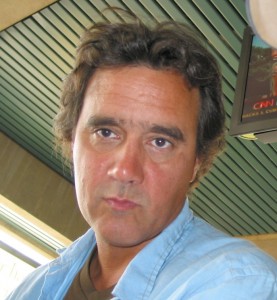 One very important inexpensive marketing tool indie bloggers don't talk about enough is the simultaneous publishing of both electronic and paperback versions of books – ebooks and pbooks.
A study by The Pew Center indicates that 19% of adults in this country now have tablet computers and 19% have dedicated ereaders. These numbers are up from about 5% in 2010. That's remarkable.
But these statistics still mean that the bulk of the population doesn't own technology designed to optimize the digital book reading experience. For this reason, indie writers should seriously consider making their next novel available as a paperback as well as an ebook. Such a move expands the reading market significantly. There are dozens of Print-On-Demand (POD) companies out there offering a variety of support services (to get started, check out one list here) to support indie writers who are so inclined.
I chose Amazon's CreateSpace option. It cost me $10 to register my book's ISBN; about $30 for two separate galley proofs; and, then, $25 for the extra marketing service CreateSpace offers to extend my title into their system with other resellers.
It took more work to set up my book to print out as a paperback – a lot more work. But in the end, it was totally worth it. Below are seven lessons I learned about having both ebook and pbook options for sale simultaneously.
1. Your local bookstore won't sell your ebook
Your neighborhood bookstore owner is an astounding marketing hub who can't make money off your ebook. Besides simply selling your book, they can set up readings, let you post table cards, and may even highlight you in blogs and/or newsletters.
2. Amazon's system is so seamless
Within a week of posting my CreateSpace paperback to Amazon's network, it was synched with the ebook version – comments and background included. Making both options available certainly demonstrates professionalism and commitment to all readers.
3. Pbook Giveaways are still a standard, palpable marketing tool
Any number of reader and book networks offer giveaway promo options for authors. Most of these groups want to create something special for their members. Signed author's copies are usually the norm.
4. Paperback markets are independently active
This is probably true of other POD operations, but CreateSpace's expanded marketing and distribution option allows dozens of book distributors to place your paperback in their catalogs.
5. A pbook at $15.99 helps reinforce the $2.99 option for an ebook better than anything else around
Even if you only sell 30 or 40 copies of a paperback version of your book, a lot of folks who might otherwise have an excuse not to buy your work (because they don't have, for instance, a Kindle or iPad), see the amazing savings of ebooks and take advantage of them laughing all the way to the bank.
6. You can make more money with a CreateSpace paperback than an ebook
A $15.99 paperback yields about $4.00 in royalties through Amazon and $6.00 through CreateSpace. Ebook royalties (at $2.99) are just a tad over $2.00. I've sold about half as many pbooks as ebooks and made a bit more in royalties.
7. Paperbacks are moveable advertisements
I took the paperback edition of my book to a family gathering six weeks after the ebook had been posted at Amazon. The book got passed around, fondled enthusiastically, and pronounced "cool" and "awesome." No one in my extended family had yet purchased my ebook. Within a week, all the family readers had either ordered a copy of the paperback or downloaded the ebook version. Seeing and holding a real, tangible version of a novel seems to still be pretty important to a lot of people.
Conclusion
I spent about $65 to publish and distribute a paperback version of my novel. That's like an advertising contract with an indie book website. The other day, I bumped into a friend on the train. He was reading my book. Every time he opens my novel on his commute, there's a good chance people are going to see the bright red cover and the title to the book. You never know where your next reader is going to come from. Success in the book world is a long-term proposition.
*     *     *     *     *
David Biddle is the author of the novel Beyond the Will of God as well as several collections of short stories. His column, "Talking Indie," will be available online this fall at TalkingWriting.com. Find his thoughts on writing, literature, music and a lot more at his blog and on his Amazon.com Author Page.