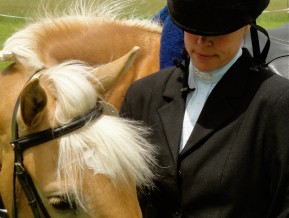 HK lives in the frozen hinterlands of the far North. The long, cold months provide ample opportunity to hunker down with her computer and create adventures far more enticing than scraping ice and getting frostbite.
Between books (she writes under two names), HK reads voraciously. Anything with a good plot and compelling characters are her broad parameters. One is as likely to catch her with a copy of Don Quixote as with the latest in Gail Carriger's steampunk series.
HK practices martial arts, rides her horse, gardens and plays with her family every chance she gets. Next winter she intends to brush up on her Spanish and escape the cold for somewhere more tropical.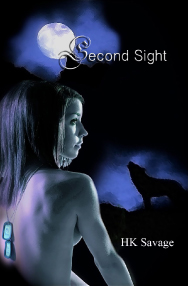 Second Sight, book 1 of The Admiral's Elite by HK Savage
Available from Amazon.

Rebecca Sauter is a proud military police officer with a secret; she's clairvoyant. Her ex-Marine father can't understand why she won't try harder for a commission but for Becca, hiding among the greater mass of enlisted men and women is safer.
One night on a run she encounters a terrifying man and his beastly dogs; in her attempts to defend herself she hits her head and passes out. When she wakes up in the hospital she's being collected by a handsome but rude officer.
Humans are fragile. That has been Captain Michael Rossi's mantra since his first days as a vampire in 1944. Now Admiral Black has given a post within his elite unit to a human woman solely because she has "the sight". Michael's fears that she will bring harm to his men are soon eclipsed by his realization that it is her who might suffer should the admiral decide she is a poor fit.
Dive into this new world with HK Savage's new cast of characters in a series Paranormal Book Club is already calling "Perfect!" and Open Book Society gave a rare 5 star review!!
---
This author and title are brought to you by:

Darkest Night Publishing
"For those nights when you want to try something different."

The digital imprint of Staccato Publishing, a boutique publishing house dedicated to helping fresh new voices find their audiences