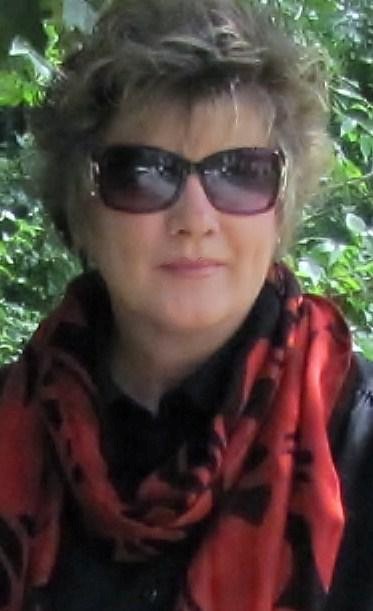 KT Bryan is an action, adventure, and romantic suspense/thriller author who enjoys good wine, great art, Tuscany, and a touch of mayhem. (You never know what you might see when you wake up suddenly in the dark.) Bryan is the author of TEAM EDGE.
She currently lives in Georgia with her family, one overweight German shepherd and three very spoiled cats. She has a varied background in the military, the airlines, antiques, and medicine. Her favorite career is writing and sharing stories with readers and fellow writers.
Learn more about author KT Bryan and her writing at her website and her Amazon author page.The Edge of Trust
by KT Bryan
Available in print and Kindle format at Amazon.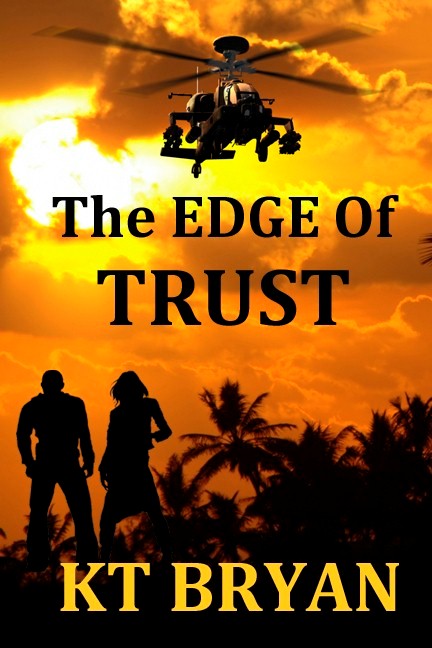 When EDGE operative Dillon Caldwell is given a mission to infiltrate the Sanchez Drug Cartel and bring down its head, Rafael Sanchez, Dillon figures it will be a long, grueling year that he might not survive. He has no idea it will become three horrific, gut-churning years, or that the price paid for his efforts would become a nightmare worse than abject failure.
Shortly after his cover is blown, he watches in horror as his wife is slain in front of him. His parents are next. And then his sister, who dies, broken and burning, in his arms.
Dillon, wracked by loss and guilt, is nearly rabid in his hunt for Sanchez, intent on ending his reign of terror. What he finds along the way, though, will change everything Dillon thought he knew to be true.
His wife Sara is alive.
Dillon's stunned relief and joy are short-lived, however, shredded by the razor-sharp fangs of betrayal and kept secrets, scorched by the obvious disdain from a woman who may as well be a stranger. And if that's not enough, Dillon now has a sadistic, murderous drug kingpin after him and someone from his own country betraying him.
Struggling with those burdens are bad enough, but Dillon's plate isn't yet full. The stakes that he's played with for three years are raised higher still when he finds out that Sanchez has something of his, something Dillon didn't even know existed. And it's a game-changer in every way.