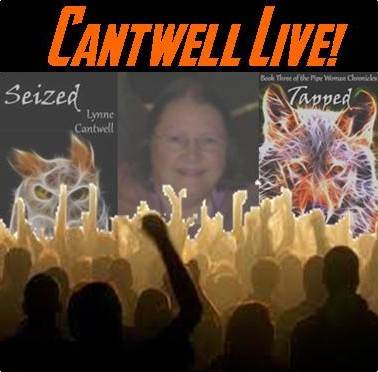 So if KDP Select isn't the cash cow for indies that it used to be, what's left? One option is to get yourself and your name out there on as many book blogging sites as possible. I'm not talking about asking bloggers to review your work (although you certainly can). What I'm talking about is offering yourself as a guest blogger or interview subject. It will help you gain that all-important name recognition, or so the theory goes, and (eventually) that should translate into book sales.
Book bloggers are often more than willing to give authors a guest-star day. After all, a day on which they publish a guest post is a day for which they don't have to write a post themselves. Us minions grouse about having to come up with a topic to blather about once a week or once a month for Indies Unlimited; think of what it would be like to have to do that Every. Freaking. Day.
But how to do it? You can spend hours poring over lists of book bloggers, researching their sites, contacting them to offer your services, and waiting to hear back. Or you can hire someone to set up a virtual blog tour for you.
If you do a web search for "virtual blog tour," you'll come up with an array of tour operators, each running several types of tours – from "book feature" tours (basically, your blurb, book cover, author picture and buy links) to "review only" tours (the blogger reads and reviews your book – but if they hate it, they'll often run a feature instead) to full-blown guest post stops and author Q&As – at price points from about $25 or $30 to several thousand dollars. The prices vary from tour operator to tour operator, with the most expensive tours providing as many as 100 stops over the course of several weeks or months. Besides the listed price, depending on the tour operator, you might also have to shell out for prizes – one for a lucky commenter who chooses to follow you from blog to blog (often, one suspects, solely for a shot at the prize) and the other for one of your hosts. Amazon gift cards are a big hit; if you're feeling flush, you could even give away an e-reader.
I'm cheap, so I can't tell you anything about the effectiveness of the several-thousand-dollar mega-tours. But I have hired a couple of less expensive tour operators at various times over the past couple of years. One of the operators was extremely professional: the staff was great to work with; my posts went up when they were supposed to; and when they didn't, one e-mail to the tour operator took care of it – the post went up later the same day. The other tour operator appeared to be newer at the business, and it showed: several posts didn't go up on time, and when I inquired, I was offered a make-good stop that also sometimes didn't happen. In addition, one of my stops was at a blog that seemed to be devoted to extreme couponing – perhaps not the best fit for an urban fantasy novel.
One thing I haven't done previously, and should have, is to get a list of participating blogs from the tour operator and check the blogs' Alexa scores. Doing it now is somewhat depressing: the names I recall from my tours are ranked around the one-million mark in terms of page views. (That said, my own blog is bumping along in the 18-million range, so I suppose I got at least some exposure.)
Did any of this help me to sell books? The tour operators will all tell you up front that they can't guarantee sales. Most of the bloggers who gave my book a review did post them at either Amazon or Goodreads or both, which helped my ratings. But in terms of moving books – who knows? I'm filing the expense of the past tours under "building my brand" and weighing whether to do one again.