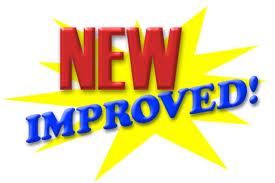 We all know that in the real estate business, words and phrases which sound like one thing really mean something else. Spin doctors probably worked countless hours to come up with an entire alternative vernacular for every negative attribute of any kind of property.
Cozy actually means cramped. Rustic means old and falling apart. Quaint means peculiar. You don't have to spend much time shopping for homes to break the code, but it got you there. It's up to the salesman to do the rest.
The same practice is applied in the selling of automobiles. What does it mean when they say your mileage may vary? It means if you use the accelerator pedal when you drive, your mileage will be less than that shown in the ad. Seats five comfortably? Provided everyone is folded properly.
So, all the recent kerfuffle over paid reviews got me wondering whether some of the same techniques might apply. I think I have broken the code:
Must read: I am determined not to be the only one who suffered through this book.
Compelling: The author of this book will hound you night and day until you finish the book and post a review.
Page-turner: Yeah, you can skip big chunks of this book.
Fast-paced: Gaping plot holes facilitate getting done quickly.
Action-packed: Apparently, the author is uncomfortable writing dialogue.
Eloquent prose: Boring.
Thoroughly researched: REALLY boring.
Imaginative: I suspect the author was heavily self-medicated while writing this book.
Original: Just plain weird.
Exceptional: Weird and a little creepy.

Authentic: Lots of swear words.
Seductive: Dirty
Stimulating: Very dirty
Provocative: Obscene and possibly illegal.
Of course, these translations don't necessarily apply in all circumstances. As Freud said, "Sometimes a cigar is just a cigar."