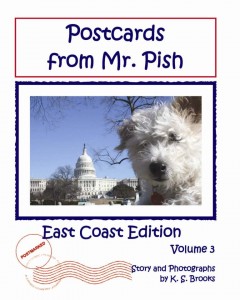 A new feature offered at Indies Unlimited is "You Asked For It." Elina Castro asked, "What are the latest ideas/techniques in platform building?"
Our own K. S. Brooks recently discussed the importance of social media in platform building, and you can read Kat's article here. There are, however, many additional pieces to the platform puzzle. In order for us to be on the same page I will quote from a book I really like, Get Known Before The Book Deal by Christina Katz. Just because we are part of the exciting Indie movement doesn't mean we can't appropriate ideas from traditionally published authors and their support team.
"The word platform simply describes all the ways you are visible and appealing to your future, potential, or actual readership. Platform development is important not only for authors; it's crucial for aspiring and soon-to-be authors. Your platform includes your Web presence, any public speaking you do, the classes you teach, the media contacts you've established, the articles you've published, and any other means you currently have for making your name and your future books known to a viable readership.
Your platform communicates your expertise to others concisely, quickly, and decisively with clarity, confidence and ease. How visible are you? How much influence do you have? How many people know and trust you? If others recognize your expertise on a given topic or a specific audience or both, then that is a measure of your platform success."
This is the most concise definition I've found, and whenever I wonder whether I should invest time or money in something I reread it. Platform can easily be confused with brand, but they are extremely different.
A smart way to begin building your platform is to study and emulate a veteran. I will use Kat, author K.S. Brooks, as an example. Kat has developed a solid social media presence on all the recommended sites. She is completely professional always, but this doesn't stop her from showing, through her sense of humor, why her books would be worth buying. She has developed media contacts and a strong network that respect and acknowledge her expertise in areas involved with and separate from writing. She helps other writers, even though her day is packed with running her business. I suggest going to Kat's author blog and reading through her posts. There are gold nuggets there.
Writing is not necessarily a business, but selling what you've written is. Our books are products. We can accept this as truth or use our energy to whine about it and never fix the problem. You can build a viable platform by studying what has worked for others and tweaking it to fit your particular strengths. It is hard work. Every day must be focused on your writing and in some way, shape, or form, of strengthening your platform. It can be done.
One of my writing associates here at IU wrote a piece last week that speaks directly to the question posed by Elina. You can read Carol Wyer's post Dare to Bare All here. While I was reading it, I chuckled that Carol and I, although separated by an ocean, were on the exactly the same page. In my effort to build a solid marketing platform, I have been pushed to try things I never would have.
For example, I feel pretty confident that I have identified my reader base for the murder mystery series I am writing. This target audience likes to read about fashion, parties, art, fine food and wine, a little sex and a not too grisly murder. Because I am active in sports, yoga, and some neighborhood clubs, I have been invited to participate in local events where these women congregate. Recently, I was lucky to be asked to model in a fashion show and to have a vendor table to display my books. The event coordinators sent e-mails advertising this event to over two thousand people, and the event sold out. I couldn't have asked for a better promotional opportunity.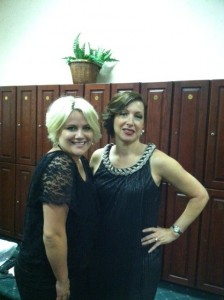 Was I nervous as I walked the runway? Not really. The audience was full of friends and potential customers. Many of the women have already read the book, and came up to speak with me before and after the fashion show. This is what I have to do to reach the niche that will read what I write. I had a blast, sold some books, and networked with several local luxury business owners. This event allowed me to expand my base. I am very grateful for the support I received from the event promoters.
There is one area of social media not covered in Kat's post that is gaining loyal followers. Pinterest is fast becoming a social media site that savvy businesses use as much as the recreational pinners. My next post will cover how I am using Pinterest to build my social media network. In the meantime, I will give you a little homework. Set yourself up on Pinterest – here's a quick tutorial for you – and find me. If you follow my pinning activity you will have an idea how I am building my boards, and what the general mechanics are. Think about what boards would represent you to your potential readers. In my next post I will explain why I give a little time to Pinterest each day, and what it can do for you. Remember, life can be full of style. Don't forget to take a little stroll down the runway.