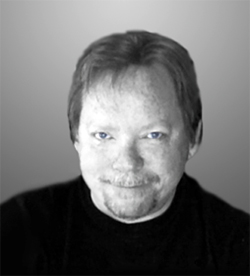 Welcome to The Learning Curve. I am chronicling my journey as a new writer in hopes of inspiring you to put that bag of chips down, step away from the television, and tell the world a good story.
Can You Tell A Lie?
In the documentary post I made a couple of months ago (A Writers Truth), I mentioned that telling a good story requires the skill of an experienced liar. Well, I may not have put it exactly like that, but close enough. Why do some books succeed while others sit on the shelves gathering dust, or in Amazon's case lazy little electrons that refuse to budge? Who knows? Perhaps it was the cover, or the title. It could have been the blurb didn't sound interesting enough. For whatever the reasons, these books just didn't appeal to an audience. Art is subjective. More on that in a moment. Let's talk about truth and lies for a bit.
Most of us have grown up with parents or other adults who espoused the valiant nature of telling the truth. I'm not saying this is wrong, but it doesn't help the aspiring politician or author in training. These folks need to know the difference between a truth and a lie, and then find a middle ground; a shade of gray if you will. Politicians who never lie rarely get elected, or so it would seem. An author who can't convince an audience they are an ignorant bunch of muggles will not sell many books.
Magic does exist. Harry Potter and a host of other characters throughout history have proven it beyond a doubt. A book that can tell a convincing lie is a form of magic all its own. As a writer it's important that you know how to lie, and how to do it well.
Everyone has a built in truth detector. Granted, some are more skilled at recognizing a load of BS than others, but we all have the ability to pick up on a blatant lie. The job of a writer is to take that blatant lie (an orphan boy will be summoned to a magical school and become a great wizard), and make it such a compelling story that we forget it was all a lie in the first place.
So the question is how do you tell a good lie? The answer may surprise you.
To craft the perfect lie you must first start with the truth. In the case of Harry Potter, the truth is about a boy who knew of no other existence than abuse, neglect and disdain. His family treated him as a second class citizen, an unwanted house-guest who didn't even warrant his own room. Instead, he was forced to live in a closet under the stairs. That's a harsh truth and one an audience can easily buy into. We are more than willing to suspend our disbelief by the time a magical adventure presents itself. We are willing to believe the lie.
You might call me crazy but in my heart I firmly believe the Harry Potter series would not have been as successful if scene one had opened with Harry at Hogwarts. Give people the truth, then intertwine the lies. A compelling lie begins with compelling characters.
Not a Harry Potter fan? No judgment here. It's not for everyone. Like I said, art is subjective. The important thing is to know your audience. If you want to write about fairies, unicorns, and smart dogs that can direct people to poor Timmy down in the well, then chances are this type of reader does not peruse the Wall Street Journal over lunch.
How do you know who your audience is or whether your lie is good enough to sell a gazillion copies?
Good question Rush! Please tell us how to sell a megabagazillion copies of our book!
The answer is simple. Practice. Take your story and tell part of it to a friend, co-worker, or even a family member. Don't tell them that it's a story you wrote. Instead, let them believe you heard about it from the news, the Internet, or another friend. Obviously if your story has a dragon or vampire in it then this is doomed to failure unless…you leave out the fantastic parts and just give them the truth.
Make them fall in love with or hate the characters. Make them want to know more. If and when you can succeed at this then you know you have a story worth telling/selling. You will also find out how gullible they are, which you have to admit is kind of priceless if you think about it.